Learning Communities
The CFT hosts a number of learning communities, intended for members of Vanderbilt's teaching community interested in meeting over time to develop deeper understandings and richer practices around particular teaching and learning topics. See below for information on the CFT's 2020-21 learning communities.
---
Promoting Persistence in STEM Learning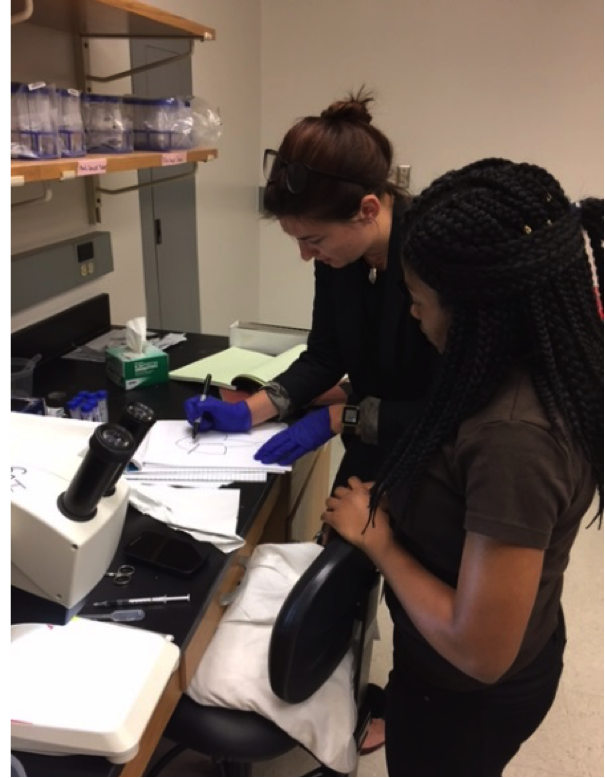 STEM disciplines have long been concerned with disparities between underrepresented and well-represented student groups and the associated "pipeline" problem, where underrepresented students are more likely to switch away from STEM majors. The book Talking about Leaving Revisited, published in December 2019, discusses findings from a five-year study that explores the extent, nature, and contributory causes of field-switching both from and among STEM majors, and what enables persistence to graduation.  This learning community will use Talking about Leaving Revisited to promote discussion of changes we will make to reduce disparities in our courses and our programs. We'll meet monthly to discuss excerpts from the book as well as possible individual and programmatic responses. If you register below, you'll receive an email with information about accessing the book and to solicit input about meeting times by mid-September.
---
Teaching, Difference, and Power: Teaching and Race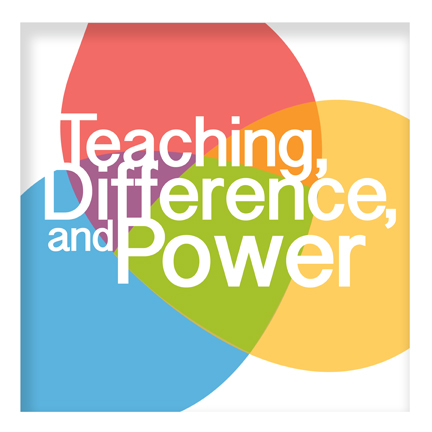 In the midst of racist and anti-immigrant violence in the United States, and in response to protest movements calling for racial justice, many Vanderbilt instructors and staff have expressed a commitment to address these concerns in their teaching.  As part of that commitment, they have wished to understand critical approaches to teaching about race and racial justice and to develop an ever more inclusive and just campus for students of all backgrounds. Towards this end, the Center for Teaching is hosting a learning community throughout 2020-21 that will address a variety of related topics, including the scholarship on teaching race and racial justice, the experiences of faculty and students of color at Vanderbilt, transforming conflicts around race into productive dialogue, the benefits of culturally appropriate pedagogy, reducing racial and other performance gaps for students across the disciplines, among other subjects. The meetings have yet to be scheduled, but should take place monthly. If you have an interest, please register at this link and we will keep you informed about the learning community as it is finalized.
If you are interested in this series of events, please contact joe.bandy@vanderbilt.edu.
Upcoming meetings
February 12th, from 12:30pm to 2:00pm, at this link, we will be honored to have Elizabeth Self and Barbara Stengel from the Department of Teaching and Learning, Peabody College, discuss insights from their latest publication, Toward Anti-Oppressive Teaching: Designing and Using Simulated Encounters. They will share lessons they have learned about how to prepare educators to become more effective and anti-oppressive in diverse classroom settings using simulated encounters. They will discuss the methods they have used as well as the successes and challenges they have confronted helping educators develop greater self-awareness and critical competencies of inclusion. The discussion also will involve insights from participants who will have volunteered to participate in a simulation on Zoom.  If you are interested in volunteering for this unique opportunity to consult with Liz and Barbara, and to develop your skills of anti-oppressive teaching, please contact Joe Bandy for further information at joe.bandy@vanderbilt.edu. 
---
February 19th, from 9:00am to 10:30am, at this link, we are fortunate to have Rich Milner from the Department of Teaching and Learning, Peabody College, facilitate a discussion entitled, "Opportunity-Centered Teaching Across Disciplines in the 'New' Normal" Centering racial justice and equity in the "new normal," the session is designed to support instructors in building tools to more deeply understand and address complex needs of racially diverse and minoritized students. Building on conceptual features of what Milner calls Opportunity-Centered Teaching, particular attention will be placed on curriculum, instructional, relational and assessment practices that potentially build humanizing and emancipatory spaces in university classrooms. Recognizing teaching and learning as more than cognitive rigor, the session highlights a range of tools to support social, emotional, psychological, and mental health and wellbeing among students and instructors alike. How do we co-construct (with students) classroom spaces that center opportunity for healing in the midst of racism, sexism, xenophobia and other forms of discrimination inside and outside of higher education?
---
April 2nd, from 12:30pm to 2:00pm, at this link, we will focus our attention on what faculty can do to close race (and other) performance and persistence gaps across the disciplines.  Throughout 2020-21, a group of STEM faculty have met to discuss their concerns with disparities that exist between underrepresented and well-represented groups of undergraduate students, particularly disparities of persistence in STEM majors. In their discussions they have concentrated on insights from their own experience and from the book, Talking about Leaving Revisited, a five-year study that explores the causes of field-switching among STEM majors and the factors that enable persistence to graduation. Members of this faculty group including William Robinson (Vice Provost for Academic Advancement and Executive Director of the Provost's Office for Inclusive Excellence, and VU School of Engineering), Kathy Friedman(Biological Sciences), Adriane Seiffert(Psychology), and Thomas Clements (Biological Sciences) will join the Teaching and Race learning community to share what they have learned and discuss reforms to teaching practices that may reduce performance and persistence disparities across the disciplines.
---
Online Teaching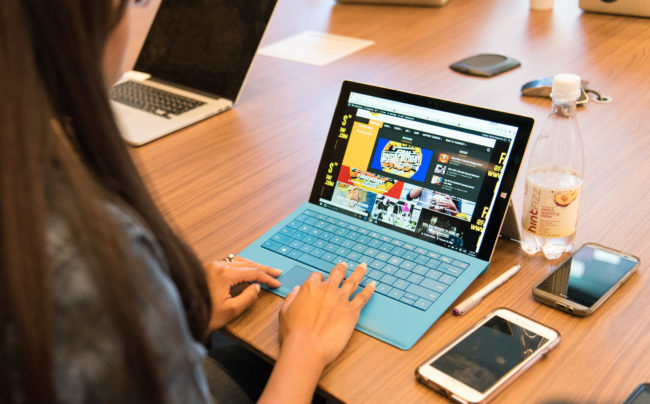 This faculty learning community is for Vanderbilt faculty, staff, or grad students who want to dig deeper into online and hybrid course design principles in order to create excellent socially-distanced courses. In our working group, we will explore principles of effective online teaching as described in research literature, expert accounts, and personal perspectives. As a group, we will work together to develop public-facing web pages for the Online Course Development Resources (CDR) site to support our own professional development and provide resources that can benefit other Vanderbilt instructors' digital pedagogy.
Meetings will take place monthly beginning in September. You can register for this group using this form.
---
Spring Journal Club: Investigating Student Learning
In this journal club we will explore different approaches that college instructors can use to investigate how and what our students are learning. We will discuss research articles that illustrate how a range of methods can be used to understand our teaching and our students' learning, considering benefits and limitations of the methods for answering our questions. We'll discuss opportunities for presenting and publishing our own investigations, considering the norms and practices common to both the SOTL (Scholarship of teaching and learning) and DBER (discipline-based education research) communities. By the end of the year, participants will identify a research question they are interested in pursuing in their own teaching context and an approach they may use to answer that question.
We plan to meet twice monthly. If you register at this link (REGISTER HERE) by December 31, you'll receive an email in early January to solicit input about meeting times. Open to faculty, staff, postdocs, and graduate students at Vanderbilt.
.
.
---