Learning Communities
The CFT hosts a number of learning communities, intended for members of Vanderbilt's teaching community interested in meeting over time to develop deeper understandings and richer practices around particular teaching and learning topics. See below for information on the CFT's 2019-20 learning communities.
Peer Observation  |  Teaching, Difference, and Power: Teaching While Black
Online Teaching | Evidence-based Teaching Journal Club | Community Engagement
---
Peer Observation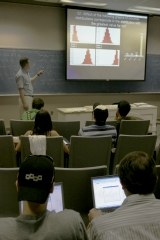 We all learn from watching others. From learning physical skills to social skills to ways of thinking, we benefit from watching others model different approaches. Teaching is no different: we can learn from seeing how our colleagues set up their class sessions, their syllabi, and their assignments/exams.
This year, the CFT is hosting a learning community centered on peer observation. Groups of faculty will form "friend circles" in which they observe and discuss each others' teaching practices. We anticipate that each group will observe teaching practices four times within their friend circle, focusing twice on classroom sessions, once on assignments/exams, and once on the syllabus or Brightspace site.
In addition, we will explore different tools to facilitate observation and reflection, and will develop a set of good practices to inform future learning communities focusing on peer observation.
If you are interested in joining the Peer Observation Learning Community for 2019-2020, please let us know by providing your contact information here. Questions? Contact Cynthia Brame.
---
Teaching, Difference, and Power:
Teaching while Black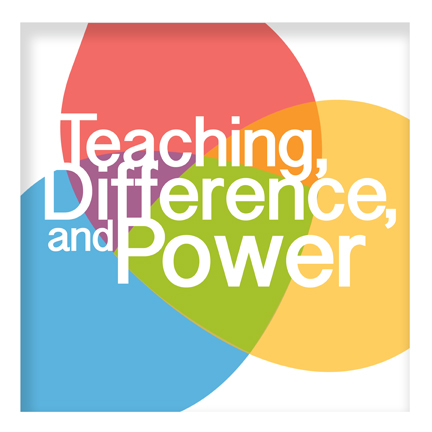 Throughout each of the past five years, the Center for Teaching has hosted the Teaching, Difference, and Power learning community addressing one or more dimensions of difference as it impacts teaching and learning in the classroom and across campus.
This year, The Bishop Johnson Black Cultural Center (BCC) and The Center for Teaching (CFT) are proud to co-sponsor a 2019-20 learning community dedicated to understanding African American experiences of teaching and learning at Vanderbilt, particularly those of faculty and graduate instructors. Entitled, "Teaching while Black," the learning community will involve multiple sessions across the Fall and Spring semesters.
In the Fall, there will be a series of four sessions that, collectively, will provide a common space for African American faculty and graduate students to discuss and debate important issues related to inclusion, equity, authority, performance, and identity in the classroom.  In the Spring, the learning community will have open sessions dedicated to encouraging the entire campus to embrace teaching and learning approaches that support the success of African American students and faculty.
If you are interested in this series of events, please contact the BCC at rosevelt.l.noble@vanderbilt.edu or the Center for Teaching at joe.bandy@vanderbilt.edu.
---
Online Teaching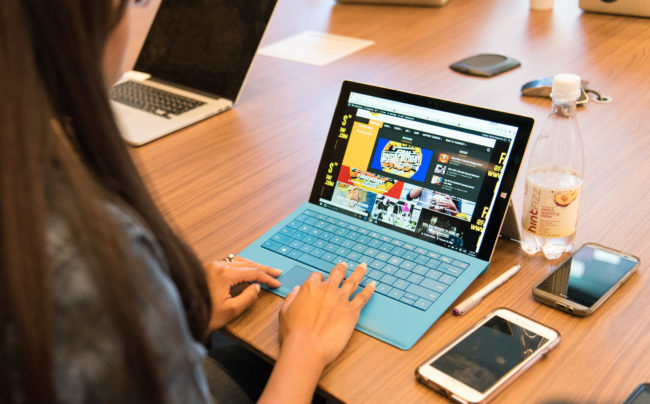 Online and hybrid courses are on the rise at Vanderbilt. This learning community will explore principles of effective online teaching as described in research literature, expert accounts, and personal perspectives. As a group, we will work together to plan action to improve our own courses and develop resources to support Vanderbilt instructors' digital pedagogy.
Meetings will take place monthly beginning in October of the fall '19 semester. Contact CFT Assistant Director Stacey M Johnson if you're interested in this learning community.
---
Evidence-based Teaching Journal Club: Student Motivation
How do you influence your students' motivation? We all have been in classes where students are engaged, motivated, and excited to learn, but we have also been in classes where students are distracted, disinterested, and reluctant to engage—and, probably, we've been in classes that are a mix. What factors influence students' motivation? How can we, as instructors, promote our students' engagement and motivation to learn?
In this learning community, we will explore the literature on student motivation, focusing on factors that we can influence as instructors. The learning community will have a journal club-like structure, where we read one or two research articles for each meeting and discuss the implications for our teaching practice.
Sessions will be held 12-1 on the first Thursday of each month in the flex space at the Center for Teaching (1114 19th Avenue South, 3rd floor). If you are interested in participating, please let us know by providing your contact information here.
For questions, contact CFT Associate Director Cynthia Brame or Assistant director Heather Fedesco.
---
Community Engagement Seminar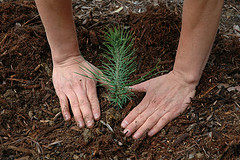 The Center for Teaching is proud to announce the Community Engagement Seminar, a year-long learning community for faculty who are interested in incorporating pedagogies of service learning and community engagement into their teaching. The year's activities will be dedicated to course design and to a critical understanding of the opportunities, challenges, and promising practices of community engaged teaching.  Particularly important will be participants' discussions of the scholarship and practical dimensions of community engaged pedagogy, including but not limited to topics on:
the history of civic or service learning
the development of co-creative and transformative partnerships
the promotion of student learning through critical reflection and experiential education
challenges of ethical engagement
how to conduct effective assessments
managing projects and courses in efficient ways
These discussions will be informed not merely by literature in the field of community engagement scholarship, but also through the active participation of prominent scholars on community engagement, local community partners, and experienced Vanderbilt faculty. In addition, the seminar may involve teaching observations of faculty and site visits in the Nashville area. Through the seminar, participants will (re)design a course and related syllabus that draws form community engagement principles and practices. The seminar consists of eight ninety-minute discussions and is supported through the generosity of the participant's home departments with a $500 stipend.
In assessing the experience of the 2018-19 Community Engagement learning community, Jonathan Hiskey (Political Science) remarked, "I benefited tremendously from the workshop's theoretical and practical approach to the many ways we as educators can incorporate such learning practices into our courses and the various pedagogical and practical pitfalls we should try to avoid… I can't think of a better approach to introducing faculty to community-engaged learning…. I think Vanderbilt students will see immediate benefits from the work we accomplished."
Contact Assistant Director Joe Bandy if you are interested in this learning community.
---