SIPX: A Blackboard-Integrated Tool for Copyright Compliance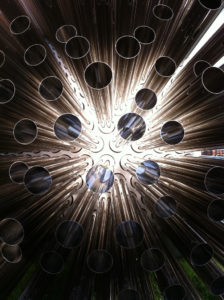 You may have heard about SIPX, a tool recently acquired by the Vanderbilt Library to streamline the copyright compliance process for course readings. With the addition of SIPX to the Blackboard tool set, instructors now have the ability to find course readings themselves from the library holdings (or from other sources)  and place the links to those readings inside of their own Blackboard courses. The system draws in all types of content and data, including library-licensed content in which the university library has already made significant investments, open-access materials, and comprehensive publisher content.
In addition to giving more control to faculty, SIPX also allows faculty to automatically renew copyright clearance on readings each time they copy links forward to new semesters. This tool has the potential to be a time-saver for many of us.
If you want more information about how SIPX integrates with Blackboard, contact  blackboard@vanderbilt.edu.
If you would like more information about how to use SIPX, vist this library page or Ask a Librarian.