"Refreshing and Rethinking Course Goals": Two Educators Share Their Experiences With the CFT's Course Design Institute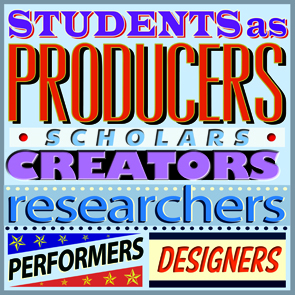 by Marianna Sharp, CFT Communications Intern
This spring, the CFT will once again offer the Course Design Institute (CDI). In this three-day program, running May 8-10, participants learn and apply strategies to design (or redesign) course plans and syllabi for the fall. The Institute focuses on the theme of "Students as Producers," the idea of using projects to give students the chance to tackle open-ended questions and go beyond being consumers of information to become producers of knowledge. In a previous post, three relatively new faculty members shared their experience with the 2016 CDI and how it helped them to create successful course plans that foster deep learning. But the program is not just for those new to teaching—experienced educators can also benefit from new perspectives on the process of course design.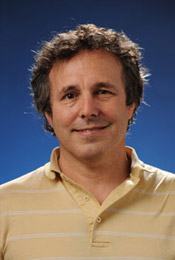 Mark Schoenfield, a professor in the English Department, used the CDI to work on two syllabi—one a new syllabus for the introductory course for the English major, and the other an old standby, a course on Existentialism, that he wanted to redesign. The introductory course, Foundations of Literary Study, is not only something that was new to Schoenfield, but is also fairly new to the English major—it was added in the fall of 2014. It can be a challenging course to design, said Schoenfield, because it's "meant to cover a lot, but in a way that both creates a certain kind of coherence and also leaves the students interested to explore more."
In order to create this interest while also weaving together critical and creative analyses of literature, he had the students create digital stories—spoken narratives that are combined with images or very short video clips.
"For the first time I had the students do a final project instead of a final paper," said Schoenfield. "It worked really, really well…they came up with really interesting, diverse stories and workshopped them together. They learned things about the technology of doing such stories and were able to think about how writing itself is a technology and oral poetry is a technology and movies are a technology."
With the more established syllabus for his Existentialism course, his work at the CDI focused more on "refreshing and rethinking" the course goals. In this area, it can be useful for those who have a course that's "working great but you're ready to give it a new oomph." Creating the syllabus with his learning goals in mind meant for him that "you have a kind of thesis for the course and then the specific classes become like the paragraphs in a paper," something which he found especially helpful for Existentialism because the class is teaching a subject while also teaching writing.
"The use of the Institute as a refresher [for professors with established syllabi] is the reason I'd really recommend it for someone…One could say 'things are going well, I don't want to change anything' but it's really great to talk to these people and hear new ideas and you'll probably end up rethinking a course."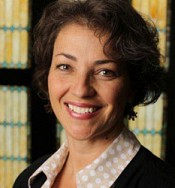 Chalene Helmuth, a senior lecturer in the Department of Spanish and Portuguese, said that the CDI helped her to expand her ideas of student participation and add more project-based assignments to her Latin American literature course.
"While the ideas I incorporated weren't necessarily new to how I teach, they were reframed as that I desire students as producers." For her, one of the major takeaways was "to let students loose formally…to work out what to do and how to frame it and then how to delve into it so that you could make a cohesive presentation to the class."
One change she made from her usual course structure was to give students more responsibility in the direction of the course and the questions they explore. "Not only does the course move along but we're able to delve into topics relevant to students," she said. "Students discover and are free to discover ways to make what we're doing relevant to them, their lives and perspectives."
Both Helmuth and Schoenfield said that they would recommend the Course Design Institute to professors at any stage in their careers. Schoenfield especially enjoyed that "it gives you a kind of concerted time to just get one or two syllabi set up right…it's time to work in [that is] given a really nice shape."
"It's a very enriching environment," said Helmuth. "Sometimes it's good to detach yourself from your own way of doing things, and it's really good to expose your ideas to other ways of thinking…The interdisciplinary approaches reflected in the conversations with people from all over the university were really great."
More information about the 2017 Course Design Institute can be found here.