From the Director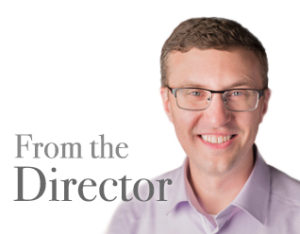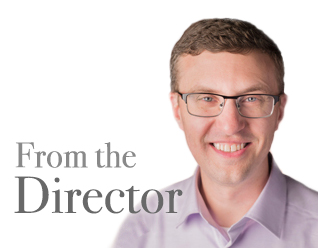 Greetings from my home office, where I sit writing at the beautiful roll top desk I inherited from my father.  A lot has changed since our March newsletter, at Vanderbilt, in middle Tennessee, and around the world, but I don't have to tell you that. We're all figuring out how to teach and learn and work remotely as we practice social distancing to slow the spread of the novel coronavirus.
Many of the emails I've received in the last week have included a word of thanks for the Center for Teaching and its work over the last month helping the campus shift to alternative and online instruction. I'm incredibly proud of my CFT colleagues and the amazing work they've done during these unprecedented times supporting the Vanderbilt teaching community.
"I'm sure you must be swamped" is also fairly common, and accurate. I don't recall another time in my 15 years at the CFT that we've been this busy. And I expect we'll continue to be busy this spring summer, as we shift our programming to support the university's move to remote teaching and learning.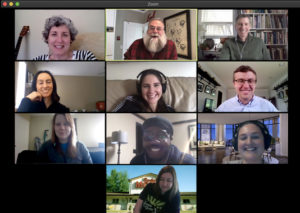 For those of you teaching in these tumultuous times, we want to help you navigate the challenges and opportunities you face.
For questions about Brightspace and related technologies, please reach out to our Brightspace support team either by email (brightspace@vanderbilt.edu) or phone (615-322-0200).
For other questions about teaching, either now or as you prepare for summer courses, you can schedule a consultation via Zoom with members of our senior staff or graduate fellows. Just email cft@vanderbilt.edu to get started.
For teaching ideas and resources you can use right now, see our "Resources for Just-in-Time Online Teaching" page for links to CFT blog posts, teaching guides, podcast episodes, and more.
As I sit here at my dad's desk in a quiet house with good Wi-Fi, I'm reminded that not all of our students are experiencing conditions so conducive to teaching and learning. Many of our students are feeling displaced and anxious, some have limited access to computers and internet, some are in time zones far away, and others are busy caring for family members young and old. Thanks to all of you who are finding ways to be kind and caring to our students. I'm proud to be a part of this teaching community.
-Derek Bruff, Director, Center for Teaching