Junior Faculty Spotlight: Hannah Kestner
Each year, the CFT Newsletter highlights the work of our Junior Faculty Teaching Fellows. This month, Hannah Kestner, School of Nursing, talks about some of the lessons she has gained from the Fellowship.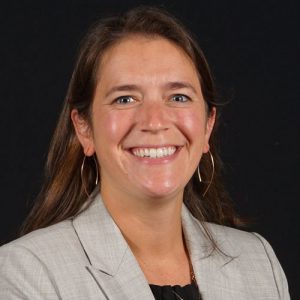 As a member of the nursing cohort of Junior Faculty Teaching Fellows, I have gained so much knowledge from my fellow nursing colleagues over the past semester. As nursing faculty, we all work in different specialties and have varying roles within those specialties (program directors, class coordinators, clinical faculty, etc.). It has been great to work alongside faculty members that I would not normally work with within the school of nursing. I work in the pre-specialty nursing program as a faculty member in our community health series. A great deal of my work as a teacher is in small group facilitation. In the spring, the students will complete home visits with pediatric asthma patients and their families in the Nashville community. Afterwards, they will debrief on this experience in small groups. Traditionally this involves the students running through a checklist of items they are required to discuss. After working alongside the other nursing JFTFs, I plan to adopt Janelle Delle's structure for her hospital clinical post-conferences for my own home visit debriefs. Having the presenting student work as a facilitator to engage the other students in critical thinking will provide a much more robust conversation and improve engagement in the home visit debriefs. The restructuring will focus on a "pair and share" focus of the debrief allowing the student's colleagues to engage in the process of the student leader's pediatric home visit. None of this would be possible without the JFTF seminars and engaging with my nursing colleagues from other specialties!
---
.
.
.
.