CFT Celebrates Certificate in College Teaching Graduates
By Ransford Pinto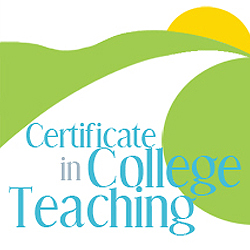 Congratulations to all the graduate students and postdocs who completed the Certificate in College Teaching this spring! The Certificate in College Teaching (CiCT), co-sponsored by the Center for Teaching and the Graduate School, prepares Vanderbilt graduate students and postdocs who wish to gain a clearer, deeper, more active approach to teaching and learning in higher education. The certificate focuses on the research on learning and best teaching practices and supports the university's pursuit of excellence in teaching and learning.
The certificate is ideal for graduate students who want to prepare for future careers in higher education teaching. For more details on the program, visit the CiCT webpage.
---
Certificate in College Teaching Spring 2022
Julianna (Gigi) Adams
Bunmi Adegbola
Melanie Bowers
Emilia Cardenas
Cara DeLoach
Yelena Doe
Kacie Dunham
Zachary Feldman
Nicolette Frazer
Nicolette Granata
Joseph Howard
Dylan Irons
Sarah Jessup
Garrison Johnston
Anna Kasdan
Ketaki Katdare
Aidan Lorenz
Brian Luczak
Meredith McLain
Patricia Midori Murobushi Ozawa
Matthre Murphy
Abigail Neininger
Suzanne Nolan
Gabriel Perez Mesa
Andre Ramos-Chacon
Tanushree Sarkar
Anirban Sengupta
Jennifer Shuman (Battle)
Kritika Singh
KT Wiley
---
.
.
.
.
.