GoCheck Kids Superuser Training and Global Expansion

Student: Alexa Levitt
Faculty: Kristen Tompkins
Course: On Site Experience – Internship in HOD
---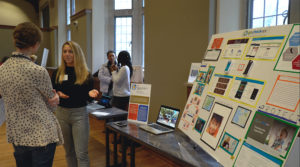 Description
For my project, I have led an initiative to bring early vision screening to underserved areas where preventable vision issues are currently the most debilitating using the research, expertise, and technology of a Nashville-based social enterprise, GoCheck Kids. Specifically, I learned the vision screening process and developed training materials in order to conduct vision screening interventions for children in India, as well as identify other underserved areas of need overseas which GCK can target using the same or improved methodology.
What knowledge or skills did you learn?
Besides becoming an expert in using the photo screener, I learned how to create a successful training platform for ophthalmologists using the device. I also designed and initiated a multi-centric PPV study across eight eye hospitals in India to validate the device in the India population and to bolster the technology through machine-learning.
What made this project interesting for you?
This experience has provided the opportunity to successfully manage my career development (e.g., improve written and verbal communication skills, become a strategic/critical thinker, understand how to leverage the skills I've learned throughout this experience to optimize my career trajectory). I have also gained a unique perspective of the inner workings of the company and an understanding of the technical and logistical components of a successful social enterprise, as I would like to start my own one day. Not to mention, I have built positive relationships with colleagues who have become significant players in my broader network.