New CFT Guide on Teaching with Ecological Footprints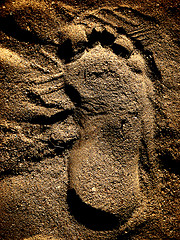 As part of the CFT's ongoing work on sustainability across the curriculum, particularly the fall 2010 workshop "Sustainability in the Classroom: Ecological Footprints," we've developed a new teaching guide titled "Teaching with Ecological Footprints." What are ecological footprints?
Ecological footprints are calculations of natural resource use that assess environmental impacts.  Typically they measure levels of resource consumption relative to resource availability, and they may be scaled to address the consumption of individuals, campus communities, cities, or entire nations.
You may seen or used a carbon footprint calculator, the most common kind of ecological footprint calculator. Other calculators attend to different resources, and some handle multiple resources.
The teaching guide includes links to several ecological footprint calculators, ideas for using these tools in the classroom, and links to further resources. Here's another excerpt:
Lifestyle choices.  Ecological footprint calculators provide a unique feedback mechanism to students about the impacts of their consumption and the lifestyle associated with it.  These highly personal choices – from diet to energy use – can be emotionally loaded and thus difficult to discuss.  But when done tactfully, discussion of personal consumption can yield profound learning moments and new intellectual inquiry for the future.
Image: "carbon footprint," unanoslucror, Flickr (CC)