Update: Belmont Teaching Center Symposium Canceled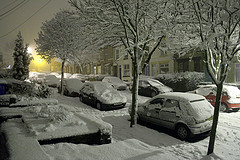 Due to the projected inclement weather tomorrow, Belmont University's January Teaching Symposium (which we mentioned here on the blog a couple of weeks ago) has been canceled. We'll be sure to let you know if the event is rescheduled for later in the spring semester.
Image: "Snow in Crookes," Paolo Margari, Flickr (CC). That's England, not Nashville, by the way. Hopefully Nashville won't be quite so snowed in tomorrow!