See What I Mean: Using Prezi for Non-Linear Presentations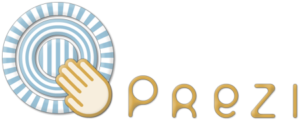 This is a guest post by Hillary Knudson, Vanderbilt Class of 2013 and political science major. The post is part of our spring "See What I Mean" blog series highlighting the effective use of visuals in presentations and lectures.
I created my first PowerPoint presentation in 1999 for a research project on Ecuador. Since that first attempt at animations and colorful fonts in elementary school, I have given dozens of PowerPoint presentations and seen hundreds in the classroom.  Students have become so accustomed to sitting back and passively watching slideshows in their lectures that it's worth questioning the effectiveness of this presentation approach.. We all know the rules: keep it simple, don't use too many animations, write in bullet points instead of paragraphs, and use of graphics selectively. However, even when those rules are followed, it's not hard to see why this tool can be unengaging for students. Perhaps we should pay more attention, but there is something to be said for a novel way to present.
Prezi is a new tool, one that certainly qualifies as novel. It is quietly sweeping through educators' circles as a new tool for effective and entertaining presentations. Prezi is an online service that allows you to create, save, edit, and present "zooming presentations" called Prezis. What is a Prezi? It is a way to present information in an organized fashion without being confined to a specific format, such as a linear progression of slides. Instead of one single track of information, you can create "paths" and zoom in and out of different "frames" of your Prezi, creating a map within a map within a map. This movement is engaging for the audience without detracting from the material.
One way to create a Prezi is to begin with a single frame with a heading and some related content (some text, a picture). Next, add another frame within the first with additional content or shift the map completely and create a separate frame altogether. This allows you to show your initial outline of material, but as you drill down into aspects of your content, your presentation follows suit. It may sound confusing, but creating a Prezi is made easy through the Prezi Wheel. The Wheel is an interface used to add and edit text, insert images and videos, create frames, and design a path for your presentation. It can be difficult to adjust to the non-traditional, non-linear format of Prezi. The management of spacing and dimensions of frames can be tricky until you get past the initial learning curve. Fortunately, the online tutorial is extremely helpful with showing you the ropes from the beginning.
Last semester, I was given a prompt for a political science presentation. The professor provided the criteria for the content of the presentation but emphasized that any presentation format was acceptable. Visual aids were not necessary, but, personally, I always prefer visual stimuli when learning new information. I had only recently explored Prezi after a friend, Mary Catherine Lockman (Vanderbilt Class of 2013), had showed me her presentation for a different class. Since I was discussing a topic that was both broad and detailed, I knew this would be the perfect opportunity to test out Prezi. My presentation consisted of a title frame and six other frames, each with several points of information. Once all of my material was in place, I designed my path to jump from one frame to another in the order I wanted. When presenting, it was just as easy as a PowerPoint: I simply pressed the play button and clicked through my path. However, I could zoom out at any time and show the big picture.
Prezi is a new frontier for presentations of all kinds. It has become my go-to for any visual aid at work, in student organizations, and in the classroom. I hope to see more professors incorporate Prezi into their teaching… and test the waters outside of the slide.
Some Resources:
We occasionally feature guest posts here on the blog as part of our efforts to cultivate dialogue about teaching and learning among Vanderbilt faculty, students, and staff. We recognize that everyone's teaching context is different, but we hope that hearing others' perspectives on teaching and learning will help our readers reflect on their own teaching. If you would like to contribute a guest post, please let us know.