Greetings from CFT's New Director
Greetings!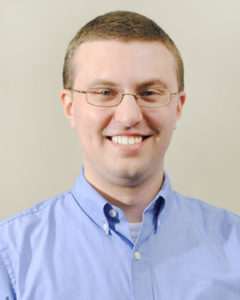 We hope you've had an interesting and productive summer.  We've been busy here at the Center for Teaching, preparing for the start of the academic year and saying good-bye to Allison Pingree, who served as Director of the CFT for the last 13 years.  Allison has taken a position as Director of Professional Pedagogy at the Harvard Kennedy School.  We'll miss her leadership, vision, and passion for the Vanderbilt teaching community, but we're also happy for her as she starts this next part of her life. 
As Acting Director, I'm glad to invite you to participate in our many fall events, including conversations on student expectations for writing and academic technology, and workshops on teaching with case studies, presenting with confidence, writing teaching statements, and other topics.
This fall, we're also celebrating our 25th Anniversary, with a keynote talk on September 8th by Ken Bain, founding Director of the CFT, and a teaching symposium on September 9th in which faculty, students, and staff are invited to discuss the impact on Vanderbilt of the changing higher education landscape.
In addition, for those new to campus, we've prepared a host of resources and events to help in your transition:
Beyond these events and on-line resources, my colleagues and I welcome the chance to meet with you on an individual basis, to discuss any aspect of your teaching and your students' learning. 
Derek Bruff
Acting Director, Center for Teaching