Register for Just-in-Time Course Design: A Syllabus Clinic (August 18)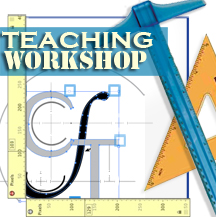 Thursday, August 18th, 11 a.m. to 1 p.m.
Facilitator: Joe Bandy, CFT Assistant Director
Audience: New & Returning Faculty
This workshop includes lunch.
With classes starting next week, now is a good time to finalize the learning goals you have for your students, align the learning activities in which your students will engage with those goals, and communicate your expectations to your students in a final syllabus. This workshop will feature a 30-minute introduction to course design (including some tips on good syllabus design), followed by time for participants to work in small groups on syllabi for upcoming courses. Participants will be encouraged to provide feedback on each other's ideas, and CFT assistant director Joe Bandy will be available for additional consultation. Register now.