Derek Bruff Named Director of the Center for Teaching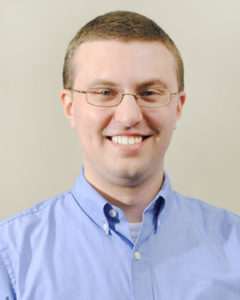 Tim McNamara, Vice Provost for Faculty and International Affairs, announced yesterday that Derek Bruff has agreed to be the Director of the Center for Teaching. From the announcement:
This appointment is the culmination of several weeks of consultation with faculty, staff, and academic leaders throughout the university, and has the enthusiastic support of the Provost. All of those who have worked closely with Derek praise his effectiveness as a teacher of pedagogy, and since August, he has been exceptionally effective leading the Center as Acting Director. It is a testament to former Director Allison Pingree's outstanding leadership of the Center that we have someone as talented and as skilled as Derek at Vanderbilt.
Derek received his PhD in Mathematics at Vanderbilt. He taught mathematics at Harvard University for two years before returning to Vanderbilt as an Assistant Director at the CFT and Senior Lecturer in Mathematics. At the Center, Derek has consulted with faculty members, graduate students, departments, and programs across the university and helped develop two of the Center's flagship programs, the Junior Faculty Teaching Fellows program and the Teaching Certificate program. Derek served as Assistant Director from 2005-2011, and as Acting Director since August 1st. Derek is nationally recognized for his work on the use of technology in education, having authored an influential and well-received book on the use of classroom response systems ("clickers").
Derek is looking forward to leading the CFT's continuing work in support of the teaching mission of Vanderbilt University, building on the CFT's successes and strengths and helping the Vanderbilt teaching community respond to the changing teaching and learning landscape in higher education.