Report from the Road:Conference Season for the CFT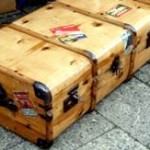 Last week, CFT educational technologist Rhett McDaniel attended the EDUCAUSE Annual Conference in Philadelphia. If you missed the live video streams of the conference, you can view selected sessions from the EDUCAUSE streaming video archives.
The conference also featured the release of the annual ECAR study of undergraduate students that helps to shed light on how information technology affects the college experience. ECAR has conducted this survey since 2004, and though students' ownership and utilization of technology changes each year, students consistently rely upon their instructors and institutions to meet their technology expectations and needs. The 2011 study differs from past studies in that the questionnaire was reengineered and responses were gathered from a nationally representative sample of 3,000 students in 1,179 colleges and universities.
Some conclusions ECAR has drawn from the 2011 survey are:
Facebook generation students juggle personal and academic interactions
Students prefer, and say they learn more in, classes with online components
Students are drawn to hot technologies, but they rely on more traditional devices
Students report technology delivers major academic benefits
Click the infographic below to see more details from this year's student ECAR survey.