New Listing of CFT Publications and Presentations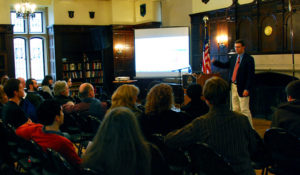 In addition to our work at Vanderbilt, Center for Teaching staff members contribute to the broader higher education community through publications and presentations. Our scholarly work includes research in our "home" disciplines, the scholarship of teaching and learning, and the scholarship of educational development.
Visit our new "Publications and Presentations" page to see highlights from the CFT's 25-year history of contributions to the literature on teaching and learning, as well as a comprehensive listing of CFT publications and presentations over the last five years with links to many articles and slide decks.