Congratulations to the 2012 Teaching Certificate Recipients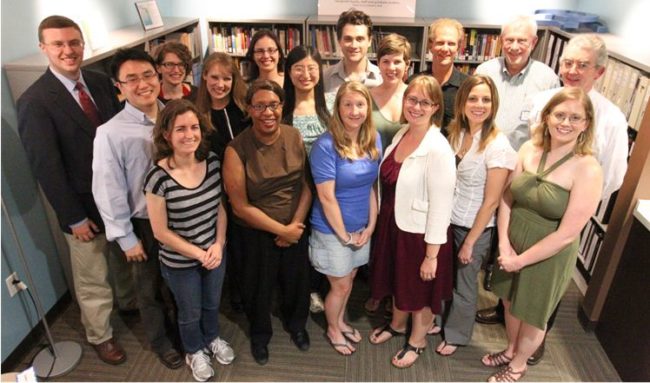 The Center for Teaching congratulates the 16 graduate students who completed the requirements to receive their Teaching Certificate this spring. These individuals were:
Elizabeth Adolph, Chemical Engineering
Robert Brucker, Biological Sciences
Angela Cowser, Graduate Department of Religion
Wenyue Du, Biological Sciences
Menghun Goh, Graduate Department of Religion
Jenna Gorlewicz, Mechanical Engineering
Beth Koontz, Anthropology
Ebany Martinez-Finley, Pediatrics
Kathryn McEwen, German & Slavic Languages
Michael Myers, Mechanical Engineering
Abigail Olena, Biological Sciences
Margarita Prieto, Chemical Engineering
Kate Pride-Brown, Sociology
Jessica Riviere, German & Slavic Languages
Kimberly Scott, Masters of Liberal Arts & Science
Rebecca St. Clair, Psychology
Each of our recipients completed activities intended to build a teaching foundation, put theory into practice, and engage in the scholarship of learning and teaching. These activities and the capstone research project wouldn't have been possible without the support of mentors and advisors in their departments and programs. So "thank you!" to the deans and department chairs, the directors of graduate studies, and the individual faculty whose teaching experience, knowledge, and resources have served as guides and inspirations.