Vanderbilt Institute for Digital Learning calls for microgrant proposals
The Vanderbilt Institute for Digital Learning (VIDL) in partnership with Vanderbilt University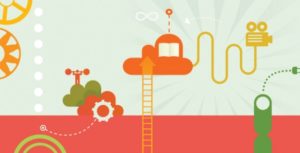 Information Technology (VUIT) is currently accepting proposals for microgrants.
VIDL will accept proposals for funding of up to $500 for faculty and staff with preference given to requests for the purchase of digital equipment to aid with innovative projects in teaching or research. Funding can be used to purchase minor equipment and software (e.g., microphones or cameras) meant to enhance innovation, and VUIT staff can offer advice on software and equipment purchases.
Proposals will be accepted on a rolling basis year-round, and decisions on awards will be made once a month by the VIDL staff. Applications should be no longer than one page and should include
justification for the grant, explaining how it will lead to innovation in teaching or research by the faculty member; and
a budget with documented pricing.
Those receiving grants will be expected to provide
a brief report on their use of the equipment,
justification for its future use, and
possibility of sharing the experience at a forum at a later date.
Receipt of a microgrant does not include training or technical support.
Please address queries to Ole Molvig. Proposals should be directed to vidl-innovation@vanderbilt.edu with the subject line "Microgrants."