Junior Faculty Spotlight: Kejia Hu
Each month, the CFT Newsletter highlights the work of our Junior Faculty Teaching Fellows. In this spotlight, Kejia Hu, Operations Management
, talks
about her teaching philosophy and interests.
---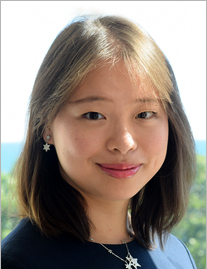 I am an Assistant Professor of Operations Management at the Owen Graduate School of Management. My research mainly focuses on empirical operations management on service operations and supply chain management. Particularly, how to utilize massive and complex dataset to acquire insights ranging from business operations to customers' behavior and further bring positive changes to the marketplaces such as call centers, healthcare, global sourcing and even public sectors' policymaking.
I believe teaching must play a key role in my academic life. Education fulfills the responsibility of passing on knowledge to the next generation and transferring innovation from academia to impacts in practices. 
I think a good teacher needs to educate and inspire students in classes, while devoting time and energy outside of the classroom. A good teacher is willing to spend hours of time to prepare and organize the course material and rehearse for each class. Moreover, the content and style of teaching require frequent updates to ensure their connection with the advanced business practices. Outside of the classroom, I need to be responsive to students' contacts to ensure their success in understanding the knowledge and implementing it into their business operations. 
Through my empirical research in operations management and collaboration with industrial partners, I develop a deep understanding and hands-on experiences in data analysis and operations management in business practices. These are also valuable assets I can share with my students and guide them to implement their learnings in class to the real-world operations. I believe my research improves my teaching, and my teaching in return inspires my research to make more intellectual and social impacts.
---