NEW Online Course Visits Program!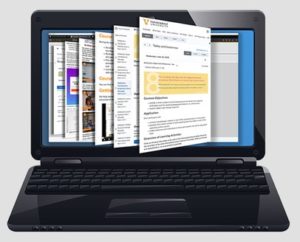 Seeing others teach can be a valuable way help us grow our own teaching practice. For years, the CFT has hosted teaching visits for Vanderbilt faculty, post-docs, and grad students to observe their colleagues' face-to-face classes (such as during the Open Classroom event).  In hybrid and online courses, a significant amount of teaching is done digitally, in the way instructors organize their courses, communicate with their students, and foster student interaction. The Online Course Visits program is designed to allow Vanderbilt instructors to "visit" others' Brightspace courses to observe these features.
Some hosts have also offered to discuss their course design choices via Zoom. If so, you will receive a Zoom invitation when you are registered as a guest in the course.
If you would like to observe a colleague's Brightspace course, visit the program page to sign up!