Join a CFT Learning Community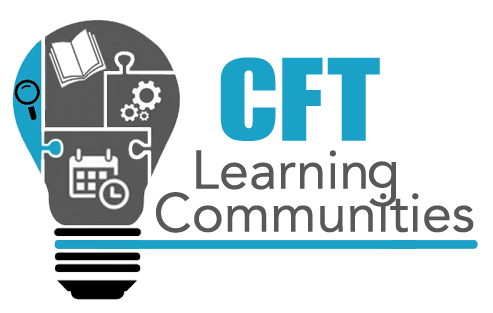 The Center for Teaching hosts a number of learning communities, intended for members of Vanderbilt's teaching community interested in meeting over time to develop deeper understandings and richer practices around particular teaching and learning topics.  This year's learning communities are:
Teaching and Race
In the midst of racist and anti-immigrant violence in the United States, and in response to protest movements calling for racial justice, many Vanderbilt instructors and staff have expressed a commitment to address these concerns in their teaching.  As part of that commitment, they have wished to understand critical approaches to teaching about race and racial justice and to develop an ever more inclusive and just campus for students of all backgrounds. Towards this end, the Center for Teaching is hosting a learning community throughout 2020-21 that will address a variety of related topics, including the scholarship on teaching race and racial justice, the experiences of faculty and students of color at Vanderbilt, transforming conflicts around race into productive dialogue, the benefits of culturally appropriate pedagogy, reducing racial and other performance gaps for students across the disciplines, among other subjects. The meetings have yet to be scheduled, but should take place monthly.
If you have an interest, please register at this link and we will keep you informed about the learning community as it is finalized.
Promoting Persistence in STEM
 STEM disciplines have long been concerned with disparities between underrepresented and well-represented student groups and the associated "pipeline" problem, where underrepresented students are more likely to switch away from STEM majors. The book Talking about Leaving Revisited, published in December 2019, discusses findings from a five-year study that explores the extent, nature, and contributory causes of field-switching both from and among STEM majors, and what enables persistence to graduation.  This learning community will use Talking about Leaving Revisited to promote discussion of changes we will make to reduce disparities in our courses and our programs. We'll meet monthly to discuss excerpts from the book as well as possible individual and programmatic responses. If you register below, you'll receive an email with information about accessing the book and to solicit input about meeting times by mid-September. REGISTER HERE
Online Teaching
This faculty learning community is for Vanderbilt faculty, staff, or grad students who want to dig deeper into online and hybrid course design principles in order to create excellent socially-distanced courses. In our working group, we will explore principles of effective online teaching as described in research literature, expert accounts, and personal perspectives. As a group, we will work together to develop public-facing web pages for the Online Course Development Resources (CDR) site to support our own professional development and provide resources that can benefit other Vanderbilt instructors' digital pedagogy.
Meetings will take place monthly beginning in September. You can register for this group using this form.