Upcoming Conversation on Teaching: Group Work and Student Collaboration Online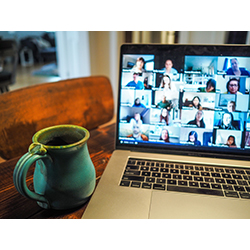 Student collaboration looks very different in online and socially distanced settings than in our traditional, face-to-face classes. This panel discussion will bring together members of the Vanderbilt teaching community who are using group work or student collaborative projects in their online or hybrid teaching. Panelists will present their group projects, describe the challenges they have experienced, and how they have overcome those challenges in an online environment. Please join us! There will be time for group discussion, Q&A with the panelists, and opportunities to connect with instructors from across campus.
Panelists:
Bobby Bodenheimer, Professor of Computer Science
Corbette Doyle, Senior Lecturer in Organizational Leadership
Heather Fedesco, Senior Lecturer, Human and Organizational Development
Facilitator: Julaine Fowlin, Assistant Director, CFT
Date: Wednesday, January 20, 2021
Time: 3:00-4:30 p.m.
A Zoom link is included in the confirmation email.