Upcoming Conversation on Teaching: Hybrid courses: Approaches to engage your virtual and F2F students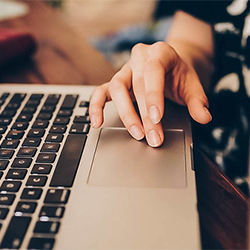 In this Conversation on Teaching, three faculty members will share their successes and challenges in teaching hybrid courses this fall.
Jesse Blocher, Assistant Professor, Owen Graduate School of Management
Julie Johnson, Professor of the Practice, Department of Electrical Engineering and Computer Science
Marcy Singer-Gabella, Professor of the Practice, Department of Teaching & Learning
They'll describe approaches that helped them engage students synchronously, whether they were attending virtually or in person, as well as asynchronous course structures that helped keep everyone moving through the course together. Attendees are encouraged to bring questions and their own teaching experiences to the discussion. Questions? Contact Cynthia.brame@vanderbilt.edu.
Facilitator: Cynthia Brame, CFT Associate Director
Date: Wednesday, January 20, 2021
Time: 3:00-4:00 p.m.
A Zoom link is included in the confirmation email.