Upcoming Workshop: Setting Classroom Expectations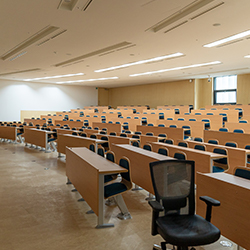 Communicating classroom expectations helps to set a strong foundation for a mutually beneficial course. This interactive workshop will cover strategies for setting clear expectations for student engagement and learning in face-to-face and online settings. This workshop is open to all Vanderbilt graduate students and postdocs, and those serving as teaching assistants or instructors of record are particularly encouraged to participate. Please come prepared to engage with other emerging scholars actively.
Facilitator: Ransford Pinto
Date: Tuesday, January 19, 2021
Time: 10:00 – 11:00 a.m.
Location: A Zoom link is included in the confirmation email.
Open to Vanderbilt Graduate Students & Postdocs