Queer Teaching, Queer Thriving Learning Community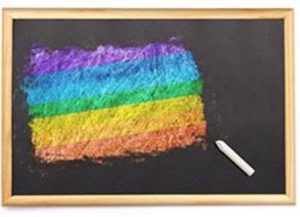 The Center for Teaching and the K.C. Potter Center for LGBTQI Life are proud to continue our Queer Teaching, Queer Thriving learning community in 2021-2022 with a conversation and workshop hosted by Stephanie Mahnke, Vanderbilt's new Director of the KCPC and LGBTQI Life.
Building upon our Fall conversations about LGBTQI+ well-being and Queer Pedagogy, this discussion will help faculty and staff take practical steps in their teaching to support LGBTQI+ students. After introductions to a useful model of inclusion, participants will discuss areas for possible improvement in their teaching and ways they may move towards greater inclusion and equity.
This discussion will take place March 25th, 11:30am-1:00pm and is open to all faculty, grad students, and staff of any background. If you are interested in attending and have not already registered for this learning community in the past, please register here and we will contact you as the event draws near.  
---
.
.
.
.
.