Spring Internal Grants Opportunities
by Cynthia J. Brame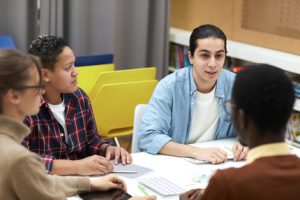 The Office of the Provost supports two internal funding programs, the Educational Advancement Fund and the Course Improvement Grant, designed to support excellence in the classroom through continued pedagogical advancement and long-term educational transformation.
The Educational Advancement Fund supports longer term educational transformations and the Course Improvement Grants aim to promote excellence in teaching within a single course (or course section). Recipients in 2021-2022 include 21 faculty members across five of Vanderbilt's schools and colleges.
To learn more about the recipients and their projects, visit the internal teaching grants recipients webpage. The deadline to submit for the upcoming second round is May 2, and funds will be available on July 1. Interested faculty can submit applications online using InfoReady Review.  All full-time, VU employed (Provost-reporting) faculty are eligible regardless of tenure status.  Graduate students and post-docs are ineligible.
Visit the Educational Advancement Fund and Course Improvement Grants webpages for more information about the program, including eligibility standards, proposal requirements, funding guidelines, and selection criteria.
Any additional questions about these two programs can be directed to Cynthia Brame, associate director of the Center for Teaching.
---
.
.
.
.
.