10/13 Workshop: Tools for Creating a Back Channel in Your Classroom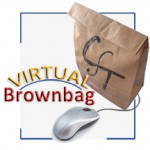 Time & Date: 12:15 – 12:45 p.m., Wednesday, October 13
Location: Online
Facilitator: Rhett McDaniel, Educational Technologist, CFT
Audience: Faculty, Graduate and Professional Students, Post-docs, and Staff
"What did he just say?" "Where in the reading was that?" "This seems related to what she mentioned last week." Back channels has always existed but, up until recently, it was solely a one-to-one whispered communication with a neighbor. Today, it's possible to have an exchange many-to-many, among the entire class.
Twitter and other social media applications are changing the way students interact with each other, the course content, and instructors. During this half hour session, you will see an overview of some tools you might use to leverage, follow, and organize incoming feedback from students as you consider ways you might exploit this emerging method of class interaction.
Click here to register.