CIRTL Coffee Hour, November 18 – Using Your Teaching-as-Research Project to Strengthen Your Professional Life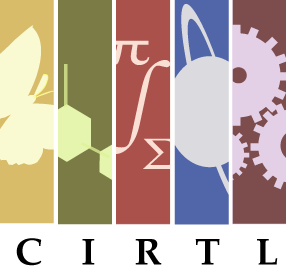 The 2010-2011 Coffee Hour Series provides an opportunity for STEM (science, technology, engineering, & math) graduate students and post docs to get together online and talk about careers and the academic job search. The series will be facilitated by a mix of young faculty who have recently secured positions and more seasoned tenured faculty.
The next Coffee Hour will be held Thursday, November 18, 2010, from 12 to 1 pm Central, and features Jonathan Wellons, a participant in the CFT's Teaching-as-Research Fellows program.
Using Your Teaching-as-Research Project to Strengthen Your Professional Life
Panelists:
Jonathan Wellons, Graduate Student, Vanderbilt University
Geoff Horst, Graduate Student, Michigan State University
Kristin Getter, Post-Doc, Michigan State University
Teaching as Research (TAR) projects involve the use of research methods to develop and implement teaching practices that advance the learning experiences of students and teachers. While the TAR projects are aimed at improving teaching in the classroom, the impact can be much broader, both personally and professionally.
Come hear about how the TAR work of three students influenced their thinking about careers and provided professional opportunities. Bring your own story and find out how your TAR project can further strengthen your professional life.
| | | |
| --- | --- | --- |
| | | |
| Jonathan Wellons | Geoff Horst | Kristen Getter |
If you're interested in attending the Coffee Hour, please contact Vanderbilt's CIRTL Program Coordnator, Jean Alley, or visit the Coffee Hour website for more information.