Leveraging Diversity: The Wisdom of Crowds in University Teaching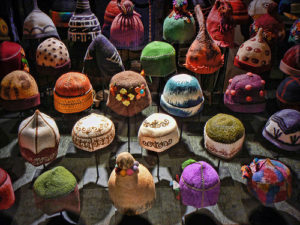 In The Wisdom of Crowds, author James Surowiecki describes an interesting phenomenon.  When county fair visitors are given the chance to guess the weight of a cow, the average of the guesses is very often right on target.  In fact, the average guess is frequently more accurate than any single guess, even guesses by those who know a great deal about cows.
Why is this the case?  Surowiecki identifies several reasons, but here's one key factor: The fair visitors bring a diversity of perspectives and experiences to the task of estimating bovine body mass.  Surowiecki goes on to describe a number of other ways in which the diversity of a group of people is a real strength when making decisions and solving problems.
So why is it that we often find it challenging to teach a diverse group of students?  Our students bring a rich array of knowledge, skills, experiences, perspectives, interests, and values to our courses.  And yet, during a CFT conversation on teaching first-year students last year, a number of participants noted how challenging it can be to teach students from diverse academic backgrounds.  Might The Wisdom of Crowds and other books on the topic of crowdsourcing (such as Clay Shirky's Cognitive Surplus or Chris Anderson's The Long Tail) provide some ideas for leveraging diversity in the classroom?
Join CFT assistant director Derek Bruff for an exploratory teaching workshop, "Leveraging Diversity: The Wisdom of Crowds in University Teaching," on Tuesday, February 22nd, from 4:10 to 5:30 p.m. at the CFT.  This workshop is co-sponsored by the Center for the Integration of Research, Teaching, and Learning (CIRTL).  Register now.
Image: "Colourful army," maistora, Flickr (CC)