CIRTL Coffee Hour 10/18: What to Expect the First Year as a Faculty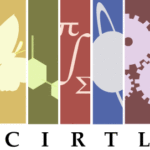 The 2011-2012 CIRTL Coffee Hour Series provides an opportunity for STEM (science, technology, engineering, & math) graduate students and post docs to get together online and talk about careers and the academic job search. The series is facilitated by a mix of young faculty who have recently secured positions and more seasoned tenured faculty. This year's focus is: The Academic Job Market:  Navigating the Search and Creating the Career.
The second Coffee Hour of the 2011-12 academic year will be held Tuesday, October 18, 2011, from 1 to 2 pm Central, and features two panelists discussing their first year as faculty members.
What to Expect the First Year as a Faculty
What does the first year as a faculty member hold for you? What can you do as a graduate student to prepare for it? What should you know before that first class, first committee meeting, or first new research initiative? What tips, tools, and strategies might make both your first years' teaching and research more effective and rewarding? If your first year is not in a tenure track position, how can you make the most of it?
Come hear from a panel of faculty as they reflect on how to have a successful first year of first year as an academic faculty member. And bring your own questions.
Panelists:
Kendra Cheruvelil, Department of Fisheries and Wildlife, Michigan State Univeristy

Sarah Titus, Department of Geology, Carleton College

Heather Miller, Department of Geology, Grand Valley State University
Coffee Hours are held on the 3rd Tuesday of the month at 1:00pm CT in the CIRTL online classroom. There is no need to preregister, just contact Vanderbilt's CIRTL Program Coordinator, Jean Alley, or visit the Coffee Hour website for more information.