The Cumberland Project Working Group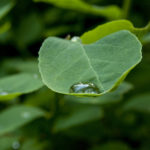 is home to a variety of discussions on teaching sustainability, ones that were the focal point of the inaugural Cumberland Project workshop last Spring.  The Cumberland Project is a two-day workshop on sustainability education each May that is sponsored by Vanderbilt's Program in American Studies and the Center for Teaching.  Regardless of whether you were a participant in the Spring 2011 workshop, you are welcome to attend the Fall meetings of the Cumberland Project Working Group.  The first meeting will be October 14th, 12-1:30pm in the Center for Teaching, and will take the form of a pedagogical colloquium.  The substantive topic for October will be methods of engaging students in environmental research and community engagement via their coursework.  This discussion will begin with brief presentations of some teaching methods used by David Hess (Sociology), James Fraser (Human and Organizational Development), and Joe Bandy (CFT & Sociology).  From there, we will move into a general discussion of these and related pedagogies, their benefits, and their challenges.
Whether these topics are of immediate or only passing interest to you, we hope you will attend and consider becoming a regular member of the working groups.