PhD Career Connections December Seminar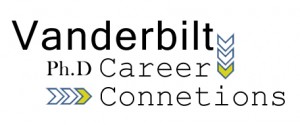 Vanderbilt PhD Career Connections is a monthly seminar series about career options for PhD scientists. Speakers from a diverse range of exciting scientific careers present their career path and share insights from their professional experiences. The series is run by VUMC PhD students and postdoctoral fellows and sponsored by the BRET Office of Career Development. Advance registration is requested for all seminars.
December's Seminar will be held on December 14, 2011, and will feature
Dr. Jerome Jourquin
Scientific Grants Manager, Susan G. Komen for the Cure
Wednesday, December 14, 2011
4:00-5:00PM
Location TBA
Advance registration requested at https://www.surveymonkey.coms/PhDCareerConnections_Dec11
Sponsored by the BRET Office of Career Development
Dr. Jerome Jourquin joined Susan G. Komen for the Cure (Komen) in January of 2011 as Scientific Grants Manager of the $298 million Research Programs portfolio. For the last 30 years, Komen has been dedicated in finding the cures to breast cancer through raising awareness, advocating for patients, and funding innovative research. Dr. Jourquin is involved with all facets of Grants Management at Komen: from conducting peer-review of new applications to annually evaluating the progress made by the funded scientists. As a scientist, he is also responsible for communicating about the current science in Komen's portfolio to the Komen Affiliate network, patient advocates, and donors.Prior to joining Komen, Dr. Jourquin was a post-doctoral fellow in the Department of Cancer Biology at Vanderbilt. He joined Dr. Vito Quaranta's laboratory after completing his Ph.D. in Neurosciences in 2003 at the University of Aix-Marseilles, France. His thesis work focused on studying extracellular matrix-cell interactions in synaptic plasticity. Applying his Cell Biology expertise to breast cancer research, Dr. Jourquin became part of a multidisciplinary team of experimentalists, mathematicians, engineers, and bioinformaticists studying cancer invasion at the NCI-funded Center for Cancer Systems Biology at Vanderbilt (CCSB@V). With a specific interest in data mining and data sharing, Dr. Jourquin also completed in 2010 a Masters in Bioinformatics at Vanderbilt, working with Dr. Bing Zhang in the Department of Biomedical Informatics to create GLAD4U, a web-service designed to build prioritized gene lists based on user queries. Dr. Jourquin's research studies have been published in various scientific journals.

Full list of monthly seminars and speaker bios available at the PhD Career Connections website