Episode 29 – Why Does Teaching Matter?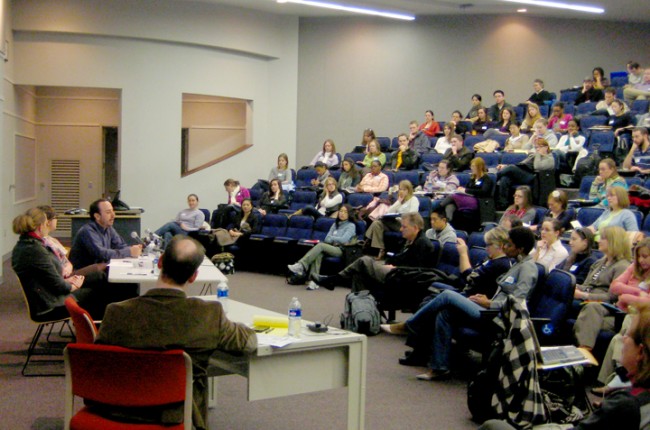 This episode captures a panel discussion called "Why Does Teaching Matter?" held during the 2011 GradSTEP event. Guil Gualda, assistant professor of earth and environmental sciences, Jennifer Holt, the director of the Vanderbilt Writing Studio, and Lee Wadsworth, lecturer in the Department of Psychology and Human Development each give candid responses to audience questions about teaching and the role it has played in their careers.
Held in January each year, GradSTEP provides several workshops and discussions on teaching, learning, and professional development issues across the disciplines. All Vanderbilt graduate and professional students, as well as post-doctoral fellows, are invited to attend.
http://cft.vanderbilt.edu/wp-content/uploads/sites/59/cftpodcast/ep29_gradstep11.mp3 [MP3, 16 min 56 sec]