Upcoming Event: Strategies and Practices for Effective Discussion Leading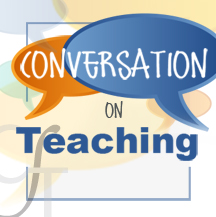 Join us for this upcoming Conversation on Teaching!
Strategies and Practices for Effective Discussion Leading
Date & Time: January 30, 4:10-5:30
Facilitator: Milt Cox, Educational Consultant
Format: Conversation on Teaching
Audience: Faculty, Graduate and Professional Students, Post-docs, and Staff
Panel:
Leonard Folgarait, PhD (Professor of History of Art; Latin American Art, European and American Modernism, The College of Arts and Science)
Ray Friedman, PhD (Brownlee O. Currey Professor of Management; Associate Dean of Faculty and Research, Owen Graduate School of Management)
Karen R. Harris, EdD (Professor and Currey Ingram Chair of Special Education and Literacy; Peabody College, Vanderbilt Kennedy Center)
Effective discussions foster learning, yet discussions can be challenging to create and sustain. In this interactive session with panelists who have proven success at discussion leading, you will pursue strategies for initiating discussions and for keeping them lively. You will discuss questions such as: What are effective questions? What can I do if a discussion seems to fall flat? What can I do about students who dominate or withdraw from a discussion? And finally, How can I encourage students to share diverse viewpoints with both respect and candor?