Special lecture: Argumentative Writing and the Common Core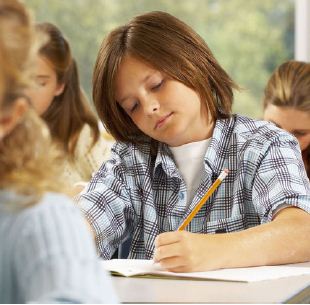 Peabody's department of Special Education and the Vanderbilt Kennedy Center are co-sponsoring a Special Lecture this coming Monday, May 21, at 10:30 a.m. The lecture, Argumentative Writing and the Common Core: Descriptive and Normative Considerations, will be given by Ralph Ferretti, Ph.D. (Professor of Education, University of Delaware).  More details are available on the Kennedy Center website.
Date: May 21, 2012
Time: 10:30am to 11:30am
Location: Room 241 Vanderbilt Kennedy Center/MRL Building
No registration is necessary. Events offered by the Kennedy Center cover a wide variety of research and disability-related topics and most often are open to both the public and the Vanderbilt community.
Dr. Ferretti teaches courses in special education research, applied human development, and special education technology. His primary research interests focus on understanding the characteristics of students with disabilities and their social and learning environments that contribute to difficulties in problem solving, on understanding the development of children's argumentation in the context of ill-defined problems, and on developing instructional techniques and multimedia tools that promote the development of their critical thinking and argumentation skills. He is a frequent reviewer for the American Journal on Mental Retardation, Intelligence, and other professional journals.