Grading Efficiently: Finding the Time to Grade Fairly
Teaching Affiliates John Martin (Graduate Student, Biomedical Engineering) and Killian Quigley (Graduate Student, English) discuss the upcoming gradSTEP session: Grading Efficiently: Finding the Time to Grade Fairly.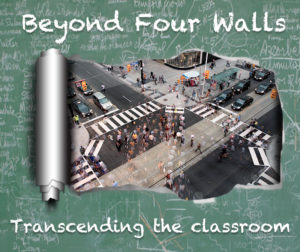 Held in January each year, GradSTEP provides several workshops and discussions on teaching, learning, and professional development issues across the disciplines.  Registration and more details about GradSTEP are now available.
As graduate students, many of us are subject to a wide – and ever-widening – range of professional and personal pressures. Coursework, departmental service, Master's and PhD research, teaching, family, and – not least importantly – self: these responsibilities and many more jostle for valuable time and energy. As TAs, we are called upon to lecture, lead discussions, grade students' work, advise students, write recommendation letters, design syllabi and assignments, and so on, all while negotiating expectations from our peers, advisers, and departments, not to mention our extracurricular lives, the last of which sometimes seem to get lost in the shuffle.
This workshop will not cure all that stresses you, but it will serve as a forum for sharing practical methods for dealing with a pernicious time- and happiness-killer: grading. We co-facilitators come from distant ends of the disciplinary spectrum, and we'll discuss a correspondingly wide variety of specific approaches to grading, as well as general theories and practices that apply across the disciplines. By addressing this aspect of your work, we hope you'll feel more fully in control of the demands placed on you by grading, and that this might, in turn, make some small but significant improvement in your professional and personal life.
Grading is a subject that comes up frequently at the CFT. If you're unable to make it to the gradSTEP session this weekend, here are some other resources on our website that you might want to review: