GradSTEP 2013 Plenary Panel: Networks of Learning: Online, in the Community, and in Student's Lives
GTF Beth Koontz discusses this year's GradSTEP theme and plenary panel.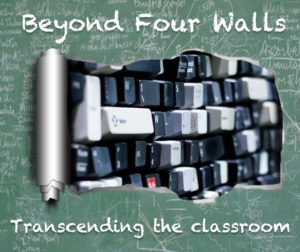 Held in January each year, GradSTEP provides several workshops and discussions on teaching, learning, and professional development issues across the disciplines. This year's line-up includes a session on alternative and non-academic careers featuring Dr. Ruth Schemmer, Assistant Dean for Career Development.  Registration and more details about GradSTEP are now available.
As the GTFs and the CFT Assistant Directors met with faculty and students this fall semester, we heard over and over again about how higher education is entering a new era; how the academic job search, the intellectual marketplace, and student engagement in their own learning are taking new forms. Well, we also have a nebulous sense that academic professionalization is a different process now that it was 10 years ago, but we struggled to pinpoint exactly how.
An obvious example of new forms of teaching and learning is the proliferation of the online classroom environment, and the free, open enrollment courses (MOOCs) that have caused some professors to worry about job security. Less obvious examples are new perspectives on old teaching practices — innovative approaches to getting students involved outside of the classroom and bringing student perspectives into the classroom in imaginative, learner-centered ways. Graduate students and faculty are feeling increased pressure to incorporate these multifaceted approaches to teaching and learning into their courses, but what does this look like in practice? Are things really changing, and if so, how? How can we experiment with new and innovative approaches without losing sight of the tried and true goals of higher education?

For these answers, we turned to the experts. This year's plenary panel will be a conversation on how higher education is changing, and how we can locate our own teaching philosophies and practices in our increasingly complex and global world. Our panel will include insights from Nancy Chick (English/ Center for Teaching) on how to leverage online tools effectively in our teaching; Sharon Shields (Human and Organizational Development) on how to integrate service and community learning into the curriculum; and Barb Stengel (Teaching and Learning) on how to incorporate diverse student perspectives in and out of the classroom.
This is an exciting time to be involved in higher education, and we hope you will join us for this fascinating discussion!
Registration and more details about GradSTEP are now available.