GradSTEP 2013: What's New This Year?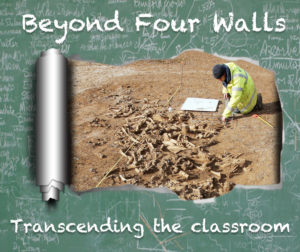 Held in January each year, GradSTEP provides several workshops and discussions on teaching, learning, and professional development issues across the disciplines. This year's line-up includes a session on alternative and non-academic careers featuring Dr. Ruth Schemmer, Assistant Dean for Career Development.  Registration and more details about GradSTEP are now available.
So, you've been to a gradSTEP in previous years, maybe even a few. In fact, you're already a pro at grading, lecturing, and discussion leading. You may even have your dissertation signed, and a job offer waiting in your inbox. Why should you come to this year's gradSTEP?
In a word, workshops!
We've listened to your feedback over the years, and this year's workshops will offer some traditional options for early-career teachers, along with some first-time workshop topics, supplemented by some more advanced skills-based workshops for more experienced TA's and instructors. This year, there's something for everyone, whether you just finished your first semester at Vanderbilt, or whether you are about to start your first academic position. We've also tailored this year's workshops to your disciplines; for example, at this year's grading workshop, you'll hear about some principles of grading, and then get to workshop grading essays or problem sets with colleagues from your own discipline. As another example, the "Spatial Dimensions of Teaching" workshop will demonstrate a few examples of spatial technologies that can be integrated into your teaching and then allow you to break out into disciplinary subsections to develop a classroom activity with those technologies.
This year will feature traditional topics, like PowerPoint design, grading, discussion leading, and the academic job search. But this will also be the first year for some new topics, like flipping the classroom, writing in STEM disciplines, teaching with case studies, spatial teaching, and teaching in the field.
We've also brought in the most diverse array of faculty and staff experts yet to offer perspectives and advice for overcoming challenges in our classrooms. We look forward to exciting discussions and new networks of learning that will emerge from this year's gradSTEP!
Registration and more details about gradSTEP are now available.