A Look at Student Learning Across Campus
by Derek Bruff, CFT Director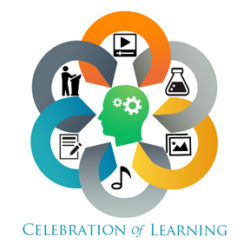 Original research by first- and second-year undergraduates conducted within a biology lab course.  Original short stories written for a Spanish course.  MRI machines built by engineering students in a design course.  Video documentaries created by future teachers to explore social and philosophical aspects of education.  Handcrafted creations in which theatre students show how history has influenced fashion design.
These are just some of the products of student learning that will be exhibited at the CFT's Celebration of Learning on April 21st, the final event in our "Students as Producers" theme year.  Our students need not be merely consumers of knowledge, but also producers of meaningful, generative work alongside the university's faculty.  By hosting an exhibition of student projects, posters, presentations, and performances, the Celebration of Learning will provide the Vanderbilt community with a picture of deep, engaged student learning across the colleges and schools.
It is significant that most of the student work that will be featured at the Celebration of Learning has been or will be produced within courses here at Vanderbilt.  Our students are frequently involved in knowledge production outside of the classroom, through undergraduate research, internships, student organizations, and entrepreneurial activities.  These are significant learning experiences for students, but we can also think of students as producers inside the classroom, taking on the roles of scholars, creators, researchers, performers, and designers.  Not only does this kind of work foster deeper learning while students are on campus, but it also helps prepare them to solve tough problems, create new knowledge, and build technologies and organizations that make a difference after they graduate.
We hope that you'll attend the Celebration of Learning and be inspired by the impressive student work on display to rethink the kinds of assignments you give your students and how you help your students to produce more authentic, creative work. For something of a preview of the exhibition, see our collection of blog posts from the past year exploring the "Students as Producers" theme.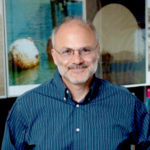 The Celebration of Learning also features a talk by Randy Bass, Vice Provost for Education and English professor at Georgetown University, and a reception honoring the graduates of the CFT's various graduate student and faculty programs.  The event will be held on Monday, April 21st (the last day of undergraduate classes), from 3:00 to 6:30 p.m. in Alumni Hall.  More information, including a schedule, can be found here.