A Reflection on Facilitating Conversations on Difference and Power
By Brielle Harbin, CFT Graduate Teaching Fellow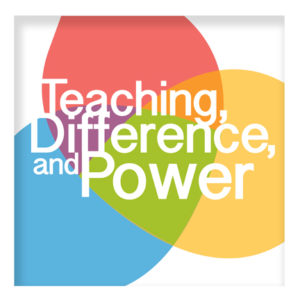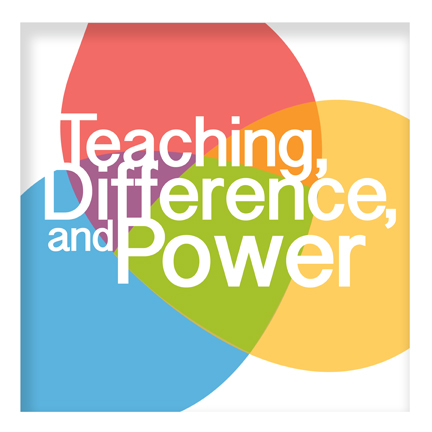 Conversations about race are often fraught. The remains of past hurts or misunderstandings fill our words with emotion and implicit meanings. Peeling back these layers often reveals hurt, hurt caused by feeling misunderstood or invalidated. These hurts dwell in all of us, even when they go unengaged. We experience them as individuals, as a part of a group, as activists, as pacifists and all things in between.
As a Graduate Teaching Fellow at Vanderbilt's Center for Teaching this year, I am co-organizing a graduate learning community on difference and power in college classrooms as part of the CFT's focus on this theme this year. The specific emphasis of the year-long graduate workshop series is to explore manifestations of racialized difference in college classrooms and to brainstorm practical strategies for undermining their pernicious implications. When I was given the assignment, I was exhilarated.  As an African American woman who has navigated my own lived experience on three elite college campuses, I enthusiastically embraced the opportunity the new platform offered. I was ready—ready to identify the problem, ready to share my perspective, ready to engage in real and constructive conversations, ready to feel like people truly cared.
An unexpected part of this experience has been the personal growth I've experienced in my role as co-organizer and facilitator. In the past, when I've participated in similar discussions, I've always been a participant. I've always spoken from my own point of view which sometimes blinded me to the experience of others. I remember a friend talking about the difference between hearing and listening. When we hear others, we only process their words enough to formulate our counterpoint. When we listen, on the other hand, we internalize their words and reflect on their meaning. Prior to my role as co-facilitator of the graduate learning community, I probably did more of the former than the latter.
In my new role, things are different. My new responsibility has forced me to engage with myself, to be uncomfortable and critical of my way of being in ways that I have not experienced in my prior interactions. This experience has forced me to listen to the perspective of others in a way that I was not often inclined to as only a participant. I'm constantly searching for connections and ways to bridge thoughts and ideas. I now listen more closely. I am more willing to find merit in ideas that are different from my own. These adaptations are important for my role in this project, but I can also imagine them enriching my teaching, helping me to be a more responsive discussion leader and mentor in the future.
When I first began organizing the graduate learning community, I thought that raising awareness of the presence of things like micro-aggressions and stereotype threat would be the most fulfilling part of my experience. Interestingly, the reality has been that the most enriching part has been peeling back my own layers and engaging with others in a way that has redefined my relationship to these topics, and my own understanding of the problem.
The graduate learning community on Difference and Power meets  the first Monday of each month at 7:15pm in the Center for Teaching (1114 19th Avenue South) seminar space. Meetings are open to all Vanderbilt graduate students.

Please contact myra.harbin@vanderbilt.edu or benjamin.j.galina@vanderbilt.edu to be added to the email list that receives readings prior to each meeting.

Future meeting dates, times and topics:

Monday, October 6, 2014
Topic: Stereotype Threat
Time: 7:15PM

Monday, November 3, 2014
Topic: Microaggressions
Time: 7:15PM

Monday, December 1, 2014
Topic: Teaching Difference and Controversial Topics
Time: 7:15PM