Thinking STEM, Teaching STEM: A Blog Series
By Vivian Finch, CFT Graduate Teaching Fellow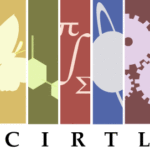 Last fall Vanderbilt University partnered with the CIRTL Network and several other universities to create an open, online course for future and current STEM faculty, hosted on Coursera, titled "An Introduction to Evidence-Based Undergraduate STEM Teaching." Drawing upon the expertise of experienced STEM faculty, educational researchers, and representatives of university teaching centers, this course explored effective teaching strategies for college or university STEM (science, technology, engineering, mathematics) classrooms.
Among other learning activities, the course featured videos of various types, including explanatory videos on evidence-based learning principles and teaching practices, case studies featuring interviews with faculty and students and scenes from classrooms. Today, the CFT launches a new weekly blog series, "Thinking STEM, Teaching STEM," to spotlight some of the videos produced at Vanderbilt for the CIRTL course. The series will loosely follow the thematic trajectory of the course through the following topics:
Principles of Learning
Student Motivation
Inclusive Teaching
The Role of Lectures
Inquiry-Based Labs
As we present these videos over the next few months, we hope you will enjoy, react, reflect, share, and respond either in our comments section below, via social media, or in person.
Principles of Learning: Prior Knowledge
Week 1: What Do Students Bring to the STEM Classroom? (Part 1)
The emphasis in this module is on the principles of student learning: what it looks like, what can affect it, and how to make it visible.  This week, we're taking a look at a particular part of that process: what students bring with them into the STEM classroom (besides their textbooks and laptops!).
As instructors, we know that students come into our classrooms with diverse backgrounds, previous learning experiences, and sometimes, certain misconceptions.  Part of our work in teaching is to shed light on those misconceptions, understand what created those misconceptions, and redirect student attention towards a reexamination of those misconceptions.  How do we do that?
In the video below, Dr. Shane Hutson, Associate Professor of Physics at Vanderbilt University, discusses the types of undergraduate students in his Physics classroom and the misconceptions they bring with them, including examples of specific Physics misconceptions and ideas for how to make them visible and how to approach them.
Stay tuned next week for more from Dr. Hutson on approaching student misconceptions!
Additional Resources
For more information and resources on how student misconceptions develop and how to handle them, as well as an introduction to the CIRTL MOOC, please see the video below featuring CFT Director Derek Bruff (also accessible on the CFT's YouTube Channel), as well as the CFT's Teaching Guide on How People Learn.