Position Openings: Instructional Technologists, Deadline June 15th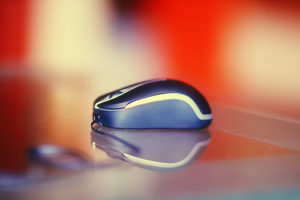 The Vanderbilt University Center for Teaching (CFT) is seeking applicants for two Instructional Technologist positions.  These new positions will support faculty, students, and staff at Vanderbilt to enhance student learning through the use of Vanderbilt's course management system and other online learning platforms.  The Instructional Technologists will report to the CFT's Assistant Director for Educational Technology and work collaboratively with senior and support staff at the CFT, as well as others involved in supporting teaching at the university.
The CFT was founded in 1986 and currently has nine full-time staff members, two postdoctoral fellows, and five graduate student fellows.  The CFT offers a variety of professional development programs and opportunities for faculty and graduate students at Vanderbilt, and has responsibility for managing Vanderbilt's primary course management system, Blackboard.  The work of the Instructional Technologists will be integrated with and supported by the ongoing work of the CFT.
Key Functions and Expected Performances:
Providing frontline technical and pedagogical support for instructors and students using Vanderbilt's course management system and related technologies;
Educating instructors about features available in Vanderbilt's course management system through in-person sessions and online, on-demand resources;
Coordinating and collaborating with other campus units involved in educational technology, particularly online learning platforms;
Supporting instructor and student involvement in piloting new online learning platforms and platform features;
Keeping informed on current and emerging course management system technologies, including Vanderbilt's, and other online learning platforms;
Other duties as assigned
Preferred Skills and Experiences:
Excellent communication and interpersonal skills, a client-oriented work ethic, and analytic and problem-solving skills
Proficiency with course management systems, such as Blackboard, particularly instructor functions within such systems
Experience providing faculty or student support for academic software or systems, especially course management systems
Experience with open-source platforms and technologies, such as WordPress and PHP
Proficiency with standard software applications, including basic web editing and Web 2.0 applications, as well the ability to learn new applications quickly
Experience with Macintosh and Windows operating systems and hardware
Ability to work a flexible schedule and be responsible for some on-call duties
Familiarity with the academic mission of a research university
Minimum Requirements:
This position requires an Associate's degree and a minimum of 24 months of relevant experience.  A Bachelor's degree is preferred.
Application Information:
When applying, please provide the following:
A cover letter explaining why you're interested in the position and how your experiences, skills, and interests fit the above description,
Your resume, and
The names, titles, and contact information for at least three professional references.
The deadline for applications is June 15, 2015. Apply online here.