Advancing Open Access & Open Education at Vanderbilt Talk this Thursday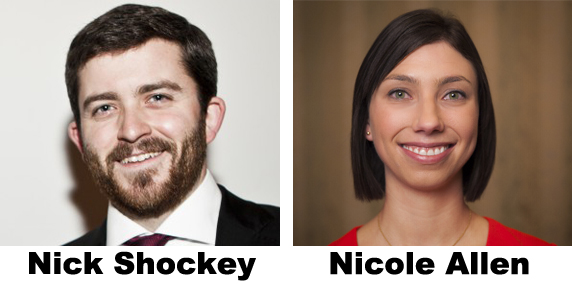 Members of the Vanderbilt teaching community interested in open education might be interested in a talk this Thursday at the library. Nick Shockey, Director of Programs and Engagement, and Nicole Allen, Director of Open Education, at the Scholarly Publishing and Academic Resources Coalition (SPARC) are speaking at Vanderbilt on Thursday, September 29 at 10:00am in 800BB of The Jean and Alexander Heard Library. Their talk, "Advancing Open Access & Open Education at Vanderbilt" is free and open to all.
SPARC fosters Open Access, Open Data and Open Educational Resources in order to democratize access to knowledge, accelerate discovery, and increase the return on our investment in research and education. SPARC collaborates with authors, publishers, libraries, students, funders, policymakers and the public to promote changes to both infrastructure and culture needed to make open the default for research and education.
Want to learn more about the latest trends in scholarly communications? Join us for this talk and conversation on Thursday morning. Questions? Please contact Mary Anne Caton.