Leading Lines Ed Tech Podcast with Ingeborg Walther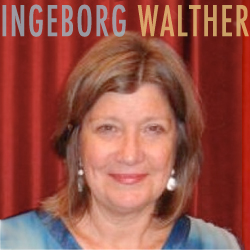 This fall, two members of the Leading Lines team, working completely independently, brought interviews with university educators about shared language programs. In each case, a group of colleges and universities got together to offer online language courses. These are courses that wouldn't have enough enrollment to run at a single institution, but across three or four institutions, there's a healthy demand.
With declining enrollments in higher education and with colleges and universities looking for creative ways to collaborate, we may see more shared course programs like these, and not just in the languages.
In our last episode, Vanderbilt's Stacey Johnson spoke with Denison University's Gabrielle Dillmann about teaching German and Arabic across multiple institutions. In this episode, we consider a shared languages program in which Vanderbilt participates, the Duke-UVA-Vanderbilt Partnership for Less Commonly Taught Languages.
These are indeed less commonly taught languages: Haitian Creole, Tibetan, and K'iche' Maya. My Vanderbilt colleague John Sloop talks with Ingeborg Walther of Duke University, who coordinates the program, about the origins of the partnership, how language learning works in hybrid and virtual spaces, and where the partnership is going.
Links