A Conversation on the Future of Digital Literacies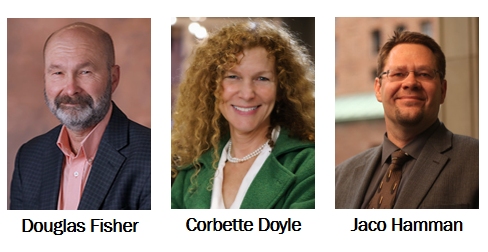 It's a safe bet that technology will change. And as technology changes, the ways we create and consume information and media will change, as will the ways we connect and communicate with each other. What will digital literacies look like in five or ten years? And what does the answer to that question mean for the ways we teach digital literacies today?
Join us for a wide-ranging and speculative conversation about the future of digital literacies at the Center for Teaching on Wednesday, April 17th, from 3:10 to 4:30pm.
Douglas Fisher, associate professor of computer science and faculty head of Warren College
Corbette Doyle, senior lecturer in leadership, policy, and organizations
Jaco Hamman, associate professor of religion, psychology, and culture and author of Growing Down: Theology and Human Nature in the Virtual Age (Baylor University Press, 2017)
---