Event Focusing on Teaching Issues of Race and Racism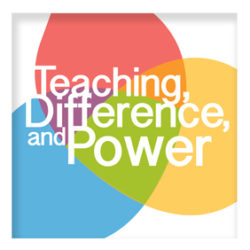 Throughout 2020-21 and as part of its annual Teaching, Difference, & Power series, the Center for Teaching is hosting a learning community that will address a variety of topics related to teaching and race. The first event of this series, "Teaching Issues of Race and Racism," will take place October 2nd from 12:00-1:30pm in a Zoom meeting you may join here.
In this discussion we will focus on the many challenges that can make teaching about race and racism exceptionally difficult and the ways that faculty at Vanderbilt and beyond have sought to meet them as they support their students' race consciousness and anti-racist work.
The meeting will be facilitated by the CFT's Joe Bandy (also Affiliated Faculty in Sociology), Abena Boakyewa-Ansah (PHD Candidate in History and Graduate Teaching Fellow, CFT) and Anthony Reed (Associate Professor of English).
If you have an interest in being notified of future events in this series, please register at this link and we will keep you informed about the learning community as it develops.
Date: Friday, Oct 2nd
Time: 12-1:30pm
Location: Join Zoom here