Event Focusing on Teaching Issues of Race and Racism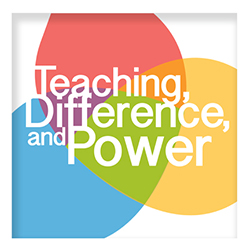 As part of the 2020-21 learning community on Teaching and Race, the Center for Teaching is hosting a meeting on the subject of resolving classroom conflicts about race. Discussions about race can be among the most challenging students can have in the classroom due to the issue's intellectual complexities, political implications, and emotional dimensions, all of which can lead to difficult conversations and, at times, conflicts.
While conflict is necessary and productive for learning, it can also threaten to spiral into hostilities and incivilities that can disrupt learning and potentially do harm to students.
This conversation will be focus on how to manage conflict about race in the classroom and transform it, when possible, into moments of critical learning and growth.
Sharing their insights will be special guests, Jermaine Soto (Director of Faculty Development, Office of the Provost), Franklin Ellis, Jr (Director of the Provost's Office for Inclusive Excellence), and Graham Reside (Executive Director of the Cal Turner Program in Moral Leadership for the Professions, and Assistant Professor of Divinity).
Topics will likely vary but should include microaggressions, uncomfortable conversations, privileged identity exploration (PIE), intergroup dialogue, non-violent communication, and methods of fostering faculty presence. We hope you will join in the conversation.
Date: Friday, November 6th
Time: 2:00-3:30
Location: Attend via this Zoom link.