Upcoming Conversation on Teaching: Synchronous Sessions in Online Courses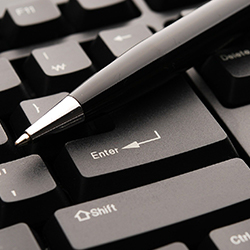 In this Conversation on Teaching, four faculty members will share their successes and challenges in facilitating synchronous sessions in online courses this fall.
Thomas Clements and Kathy Friedman, both from the Department of Biological Sciences, will talk about their use of undergraduate Learning Assistants to facilitate interaction in a high-enrollment introductory course
Diana Heney from the Philosophy Department will discuss lessons distilled from both introductory and upper-level philosophy courses, one taught with a TA and one without.
Jessica Watkins from the Department of Teaching & Learning will describe approaches she found helpful for promoting small group work and effective preparation in an online course with both graduate students and upper-level undergraduates.
Attendees are encouraged to bring questions and their own teaching experiences to the discussion. Questions? Contact Cynthia.brame@vanderbilt.edu.
Facilitator: Cynthia Brame, CFT Associate Director
Date: Thursday, January 21, 2021
Time: 2-3 p.m.
A Zoom link is included in the confirmation email.