"I was trying to re-create the magic of impromptu, small group, in-class work.": Julie Johnson shares key lessons from her Fall 2020 teaching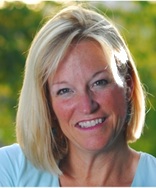 Julie Johnson, Professor of the Practice of Computer Science, recently joined Marcy Singer-Gabella and Jesse Blocher for a Conversation on Teaching about the hybrid courses they taught in Fall 2020. You can see the recording of the entire session here. In the clip below, Julie shares key lessons from her teaching:
Persistent groups are critical for students being willing to work together. Pre-assigned Zoom breakout rooms can work, but you have to be prepared with a quick way to sort the 10-15% of students for whom it doesn't work each time. (She has suggestions!)
Jamboard let her see student work and offer suggestions and help without the disruption of jumping into the breakout rooms.
It's helpful to set up opportunities for breaks in the semester, and Julie would offer suggestions for ways students could do that at several points.
Watch this short clip from Julie Johnson