University Courses Program
This program is on hiatus but is scheduled to return in 2021
University Courses promote new and creative trans-institutional learning, a key component of Vanderbilt's Academic Strategic Plan. These courses leverage the natural synergies across Vanderbilt's schools and colleges, providing faculty the opportunity to reach beyond departmental boundaries to deliver innovative classes on significant subjects. This program is open to all full-time VU and VUMC-employed faculty for courses teaching Vanderbilt students in schools and colleges reporting to the Provost.
---
Overview  |  Eligibility  | Funding |  Application  |  Courses  |  Committees  |  News

Program Overview
The University Courses program was launched by the Provost's Office in 2016 to encourage and support "cross college" teaching, one of the cornerstones of the Vanderbilt Academic Strategic Plan. Faculty from all of Vanderbilt's colleges and schools have participated in the program, introducing more than a dozen new interdisciplinary courses on such topics as historic black Nashville, healthcare disparities, design thinking, and artificial intelligence.
University Courses seek to advance innovation, trans-institutional learning, multicultural learning and big questions by:
Approaching a subject matter with a novel methodology, addressing research through a multidisciplinary lens
Taking an interdisciplinary approach to create or leverage collaborations across fields as it relates to both teaching and discovery
Educating the whole student and promoting lifelong learning
Embracing diverse perspectives
Address enduring historical questions, cross-cutting societal themes, and today's most captivating challenges
A special designation of Multicultural University Course will be applied to courses that specifically address multiculturalism, racial/ethnic issues, identity literacy and/or cultural competency within an interdisciplinary setting.
Project Historical Timeline
Eligibility and Guidelines
This program is open to all full-time VU and VUMC-employed faculty for courses teaching students in schools and colleges reporting to the Provost.

All faculty involved in the proposal must be full-time, should demonstrate a past commitment to advancing collaborative endeavors, and must be committed to advancing discovery and learning in the classroom.
Co-taught courses should involve faculty from at least two Vanderbilt schools/colleges. Exceptions can be made if an intra-college proposal demonstrates a truly interdisciplinary approach.

Proposals may include up to three co-instructors.

During a given review cycle, a given faculty member's participation is limited to one proposal. If a faculty member is awarded a University Course, that person is ineligible to apply for two years following the completion of their initial award.
Proposed courses must generate sufficient enrollment to be funded (at least 10 students for a given offering), and courses will be funded through this initiative for up to three semesters over five years.

Proposals for courses that advance areas related to race, diversity and inclusivity are invited.

Proposals should be for new courses not previously offered (as reasonably documented), or must demonstrate how the curriculum will be substantively enhanced through substantial reworking of an existing course.

It is the responsibility of the involved faculty to understand the procedures, meet all deadlines, and file all necessary paperwork to ensure the course meets the standards associated with the respective colleges.

For complete funding guidelines, see below.

Course Development
Prior to the launch of a new University Course, faculty will be required to meet with the Center for Teaching for advice on course design, either through individual consultations or by participating in the CFT's annual Course Design Institutes.
Each time a University Course is offered, faculty will be required to meet with a CFT teaching consultant, either in advance of the offering to discuss changes to the course or during the offering for a classroom observation or small-group analysis. See our page on individual consultations for more information.
Faculty teaching University Courses will be invited to participate in other CFT events and programming, such as hosting a teaching visit for the CFT's Open Classroom event or recommending a student project to showcase in the CFT's Celebration of Learning.
Funding
Funding for new University Courses (those approved in 2020 and after) is as follows:
Faculty receive $5,000 per faculty member (up to a total of $15,000 per course) in research funds on the first offering of a course with an enrollment greater than ten. This provides incentive for the design and development work needed for new University Courses. (Research funds for VUMC-employed faculty will require a Non-Sponsored Billing Agreement.)
Faculty receive $3,000 to cover course expenses for each offering of the course, up to three offerings in a five-year period. This provides funds for course expenses such as field trips, outside speakers, teaching assistants, and so on. See below for guidelines on the use of these funds.
Provost reporting schools and colleges receive $5,000 per school, per faculty member (up to a total of $10,000 per course) for each offering of the course to compensate for the loss of teaching or effort and associated costs. This allocation is standard, and schools can deploy it as they needed.
The program funds up to three new University Courses each year, along with second and third offerings of existing University Courses. University Courses approved prior to 2020 have different funding, as outlined in prior calls for proposals.
Funding Guidelines
All expenses must follow university guidelines. University Course faculty and their departments should work together to make all purchases.
See the InfoReady Review Portal for complete guidelines for managing expenses.
Expense Type
Guidelines
Allowable
Graduate Students

Funds may be used to pay for a graduate student worker.

Off-campus events/visits

Funds may be used to pay for transportation to off-site trips via InShuttle.

Funds may be used to pay for admission fees for site visits.

Materials and Supplies

Course preparation materials.

Course and project materials.

Speaker fees

Funds may cover honoraria. Please follow university policies and guidelines.

Funds may be used for speaker travel to and from campus, including transportation and lodging.

Funds may be used to reserve on-campus parking.

Meals

Food and beverage for course activities involving enrolled students, course faculty and invited speakers.

Meals with guest speakers is an approved expense.

 Unallowable
Alcohol

Not covered by University Courses.

Faculty Planning Meetings

Food and beverage not covered by University Courses.
Application Process
The application should consist of a narrative (up to 1,000 words) that justifies the cross-college teaching approach and addresses the objectives described above. The narrative should be readable and understandable by colleagues from a wide range of fields. All proposals must be submitted online using InfoReady Review, Vanderbilt's online submissions portal.

Proposals can be undergraduate, graduate or professional and at least 3 credits.
Proposals should include
Course title (up to 9 words)
Course audience (undergraduate, graduate or professional)
Course summary (up to 150 words, used by the Registrar and in promotional materials)
Course proposal (up to 1,000 words). Please provide a general course description, including course objectives, major readings and assignments, and planned instructional strategies. Successful course proposals typically feature experiential learning opportunities for students and/or student projects designed to be shared outside the course. Please include a paragraph about anticipated enrollment describing the types of students who might take the proposed course, as well as a paragraph about how the proposed course fits into existing curricula at Vanderbilt. Proposals for courses that advance diversity, broadly defined, are encouraged.
Classroom requirements (up to 150 words, describing any special needs for your classroom)
Course expenses (up to 200 words, describing anticipated spending, up to $3,000 per offering of the course)
Proposals must include a course syllabus as an attachment.
A letter of endorsement from the dean(s) who have faculty involved in the course. The letter serves as an opportunity for the dean(s) to endorse the teaching assignment of their faculty member(s) and to describe how the course advances the strategic mission of the college(s).
Renewal Applications for Existing University Courses
Faculty must submit a report following the completion of each course to secure additional funding.
This report must include teaching evaluations and outcomes. After the third offering, the cost of successful University Courses will be covered by the respective deans
Selection Process
A University Courses faculty committee will evaluate applications and make recommendations to the Provost. See below for committee membership.
Timeline
Applications are invited for 2020 University Courses via InfoReady.
Applications are due for 2020 University Courses.
Faculty selection committee reviews new University Course proposals and makes recommendations.
Provost approves new University Courses, award letters are sent, and new courses are publicized via MyVU.
Awarded Courses
2018-19 Cohort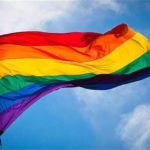 The Causes and Consequences of LGBTQ Public Policies (UNIV 3320/5320)
Instructor: Kitt Carpenter, Professor of Economics
---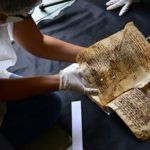 Cultural Heritage in Context: The Future of the Past (UNIV 3370/5370)
Instructors: Mireille Lee, Assistant Professor of Art and William Fowler, Associate Professor of Anthropology
---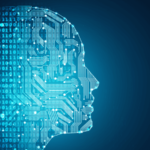 The Ethics of Artificial Intelligence (AI) (UNIV 3275)
Instructors: Doug Fisher, Associate Professor of Computer Science and Haerin Shin, Assistant Professor of English
---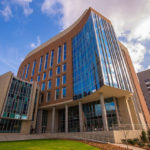 From Academic Insight to Entrepreneurial Impact (UNIV 6215)
Instructors: Daniel Gervais, Milton R. Underwood Chair in Law; Kathleen Gould, Louise B McGavock Chair in Cell and Developmental Biololgy; Reed Omary, Professor of Radiology; Marie Thursby, Adjunct Professor of Management; and Robert Webster, Professor of Mechanical Engineering
---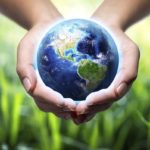 Planetary Health, Policy and Social Justice  (UNIV 3315/5315)
Instructors: Michael Vandenbergh, Chair of Law and Carol Ziegler, Assistant Professor of Nursing
---
2017-18 Cohort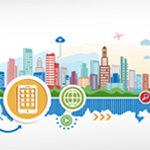 Data Science Methods for Smart City Applications (UNIV 3360/5360)
Instructors: Gautam Biswas,  Professor of Computer Science; Abhishek Dubey, Assistant Professor of Computer Science; Mark Ellingham, Professor of Mathematics; Jonathan Gilligan, Associate Professor of Earth and Environmental Science; David Kosson, Professor of Civil and Environmental Engineering; and Claire Smrekar, Associate Professor of Public Policy and Education
---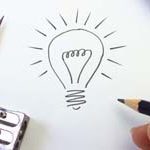 Design Thinking, Design Doing (UNIV 3350/5350)
Instructors: Rogers Hall, Professor and Chair, Department of Teaching and Learning and David Owens,  Professor of the Practice and Management and Innovation
---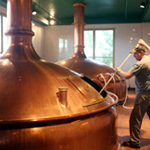 The Science and History of Brewing (UNIV 3330)
Instructors: Bruce Carter,  Professor of Biochemistry and John Janusek, Associate Professor of Anthropology
---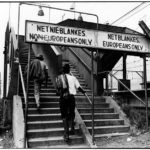 Race, Place and Power (UNIV 3200)
Instructor: Marzia Milazzo, Assistant  Professor of English
---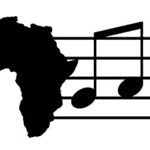 Rhythm of Change: African Music and African Politics (UNIV 3100)
Instructors: Gregory Barz, Professor of Musicology and Keith Weghorst, Assistant  Professor Political Science
---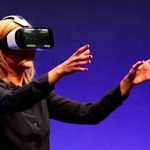 Virtual Reality for Interdisciplinary Applications (UNIV 3279)
Instructors: Robert Bodenheimer, Associate Professor of Computer Science and Ole Molvig, Assistant Professor of History
---
2016-17 Cohort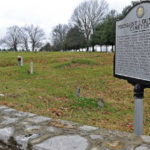 Historic Black Nashville (UNIV/HIST 2655 & UNIV/HIST 5655)
Instructors: Jane Landers , Gertrude Conaway Vanderbilt Professor of History and Daniel Sharfstein, Professor of Law and History
---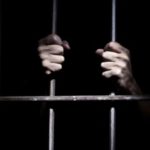 Justice, Mercy and Mass Incarceration (UNIV 5150)
Instructors: Graham Reside, Assistant Professor and Executive Director for the Cal Turner Program in Moral Leadership for the Professions and Ed Rubin, University Professor of Law and Political Science
---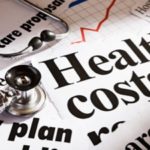 The Nation's Health: From Policy to Practice (UNIV 3325/5325)
Instructors: Gilbert Gonzales, Assistant Professor of Health Policy and Tara McKay, Assistant Professor of Medicine, Health, and Society
---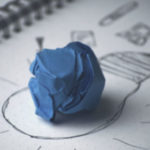 Social Entrepreneurship (UNIV 3225/5225)
Instructors: Richard Pitt, Associate Professor of Sociology and Paul Speer, Professor and Chair, Department of Human & Organizational Development
---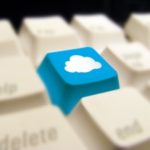 Tackling Big Questions with Mobile Cloud Computing (UNIV 3278/5278)
Instructors: Douglas Schmidt, Professor of Computer Science and Computer Engineering and Jules White, Assistant Professor of Computer Science
---
University Courses Committee, Cycle 2020
Derek Bruff, director of the Center for Teaching and principle senior lecturer in mathematics
Christopher (Kitt) Carpenter, E. Bronson Ingram chair and professor of economics
Tracey George, vice provost for faculty affairs and Charles B. Cox III and Lucy D. Cox family chair in law and liberty
David Kosson, Cornelius Vanderbilt professor of engineering
Melissa Rose, senior associate dean for academic affairs at the Blair School of Music and professor of piano
Carrie Russell, assistant dean of undergraduate education in the College of Arts & Science and senior lecturer of political science
Paul Speer, professor of human and organizational development
Claudine Taaffe, senior lecturer in African American and diaspora studies
Carol Ziegler, assistant professor of nursing