Upcoming Event: Getting Ready for Review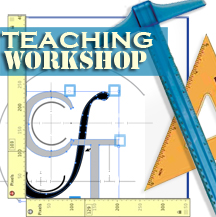 Join us for this upcoming teaching workshop!
Getting Ready for Review
Date & Time:      February 28, 4:10-5:30
Facilitator:           Joe Bandy, Assistant Director
Format:              Teaching Workshop
Audience:           Faculty Only
As you consider documenting your teaching for review or promotion, join us for a hands-on workshop. We will begin with a brief overview of ways to reflect on and document your teaching experiences, audiences and purposes for such reflections, and strategies for creating and refining teaching documents throughout your career. Following this overview, you will have time to work individually or in small groups to refine pieces of writing, such as statements of teaching endeavors for upcoming reviews, that will enable you to make sense of the year and plan for the future. CFT senior consultants will be on hand to offer feedback and resources, as desired. Bring your laptops, your student evaluations, syllabi, student work, or whatever may be helpful.  While all faculty are welcome, this session will be especially focused on teaching reflections and documents related to preparing for promotion and tenure reviews.